The following is the second of three installments.  In the first installed, an evaluation of the current market landscape was covered and can be reviewed here on POPSOP.  The conclusion of this series will take a closer look at Manutailing.
The History of Private Label
For over a century, consumer packaged goods manufacturers have dominated brand innovation, formulating products and driving consumer motivation for purchase, while retailers
have served as the real estate managers governing where these new products are sold. Essentially, CPGs invented and retailers stocked the shelf. This approach became so integrated that through the concept of category champions, CPGs took control of retailers' merchandising strategies – and in some cases drove store layout. But as this model evolved, the more progressive retailers began packing products under their own brands and the industry of "private label" was born.
Private label was initially successful due to the simple proposition of value alternative. For individuals shopping on a budget or for higher income shoppers in low involvement categories, private label provided an attractive price point. This concept flourished, as it not only provided incremental revenue for the retailer via better margins, but it also positioned the competing CPG offerings as more innovative and of higher quality, thereby substantiating the price premium at which they still operate today.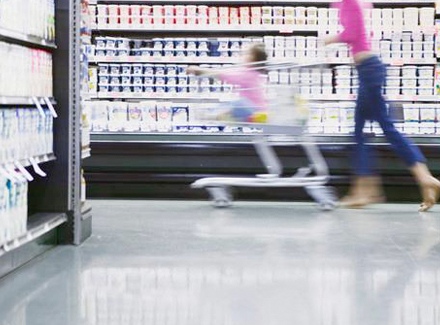 Private label has grown more sophisticated over the years. Noticing the margin opportunity in converting CPG sales to PL sales, retailers began creating dedicated teams to help manage and build their private-label business. This business now comprises two distinct but simultaneous strategies. The first involves a three-tiered approach to value alternatives: opening price point (value), mid-tier (national brand equivalent/NBE, e.g. Oreos) and premium tier (also NBE, e.g. Pepperidge Farm). The second strategy introduces "opportunistic category brands," which are created and launched into specific categories where the tiered strategy either has a limited potential for success or just doesn't get permission from the consumer.
This is essentially how the private label industry has worked over the last three decades. Once CPG products (or in some cases, new categories) have proved successful, retailers have launched value alternatives. To be fair, in some instances retailers have innovated unique line extensions, flavor options and interesting licensing arrangements. But for the most part, CPGs drove true product innovation. As a rule, the grocery retailer industry norm was to have specific CPG "targets" for their product development teams to work against.
The traditional retail model has evolved notably in the past 30 years, and so has the relationship between consumer packaged goods manufacturers (CPGs) and the businesses who sell their goods. As today's retailers continue to improve the quality of their own brands and gain a greater share of the market, this not only affects the role of manufacturers: this shifting dynamic paves the way for new opportunities for CPGs and retailers to combine their best practices, forging stronger, mutually lucrative affinities.
ABOUT THE AUTHOR
Eric Ashworth is Chief Strategy Officer for Anthem Worldwide where he leads large-scale branding initiatives for major retailers and CPG companies across the globe. Eric has held senior brand and marketing management positions at global branding agencies and consumer product companies. Eric has served as a guest lecturer on brand strategy at the Haas School of Business at the University of California, Berkeley.
CREATIVE COMMONS LICENSE

Manutailing by Eric Ashworth, Chief Strategic Officer For Anthem Worldwide is licensed under a Creative Commons Attribution-Noncommercial-No Derivative Works 3.0 United States License.