Test Your Coke IQ: History Quiz
Coca-Cola encourages its fans to take the Coke Heritage quiz and show how much they know about the history of the brand. Anyone who is interested in learning more about the brand can jump to the Coke's Heritage Timeline and then try and answer all the tricky questions from the quiz.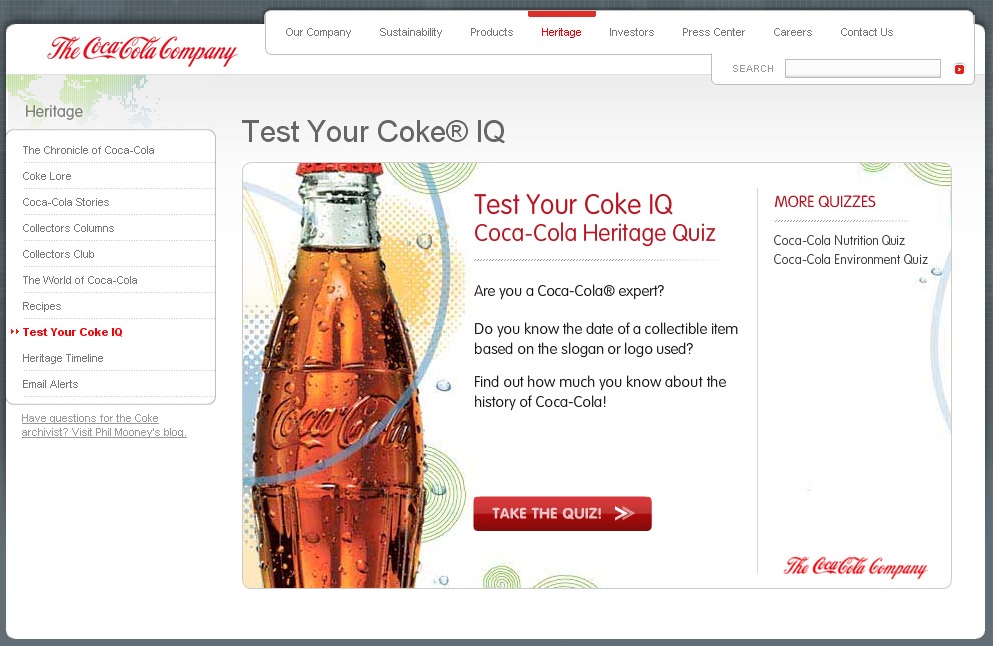 There are 15 questions with 4 answers, only one of which is correct. Each of the questions is on a separate card, and after you make your choice, they show complete information on the subject. Some cards have questions related to a picture, when the user is to guess what it is, and some refer to a date or a name, like "In which year did we introduce the Coca-Cola Polar bear?", "What were the men who served Coca-Cola at soda fountains called?' or "In what year was the Coca-Cola six-pack carton introduced?".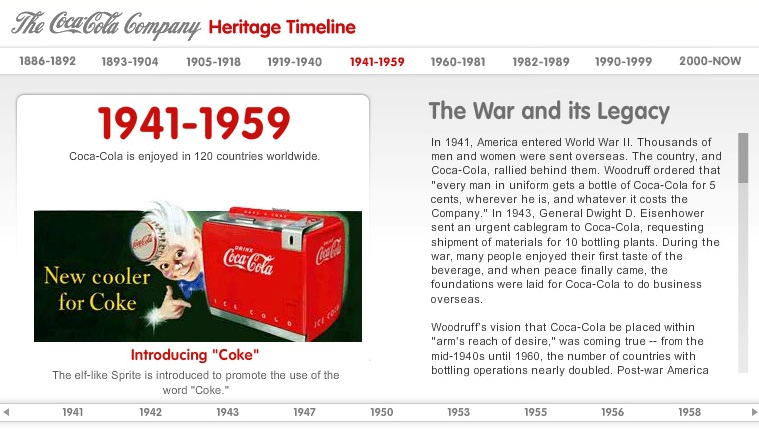 The brand believes that the test will attract those who like history and value solid experience.