Starbucks announced that it will enter the ready-to-drink coffee category in Europe, an approximately US$550 million market. It has signed an agreement with Arla Foods for the manufacture, distribution and marketing of Starbucks-branded premium RTD coffee beverages in Europe. This new relationship complements Starbucks coffee expertise and experience in the ready-to-drink coffee category.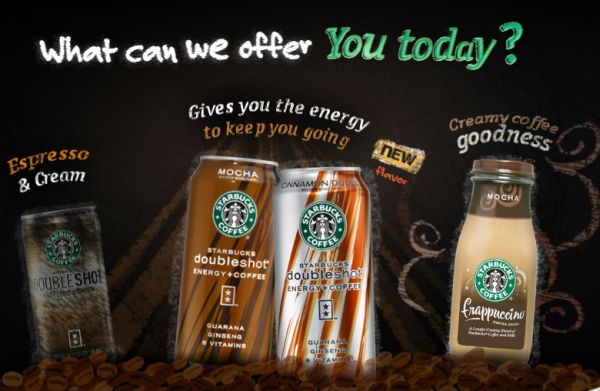 Extending the Starbucks brand into new distribution channels globally is part of Starbucks long-term plans to target international growth in key regions such as Europe. "Starbucks Global Consumer Products business allows us to extend the Starbucks Experience to consumers beyond our retail stores while broadening our distribution channels globally," said Rich DePencier, vice president, Starbucks Global Consumer Products International.
Arla Foods will manufacture, distribute and market Starbucks premium milk-based ready-to-drink coffee beverages that are made with the same high quality arabica coffee blends that are used in the handcrafted coffee beverages available at Starbucks retail stores around the world.