Schweppes Unveiled Fluorescent Cans
Schweppes makes a nod to consumers, who like to have an active night light. The brand launches a series of collectible phosphorescent cans 250 ml. The cans feature simple geometric lines of psychedelic design, which remind of the clubbing atmosphere. The varieties, which are presented in the new cans, are Indian Tonic, Agrum, Lemon and Dark Side.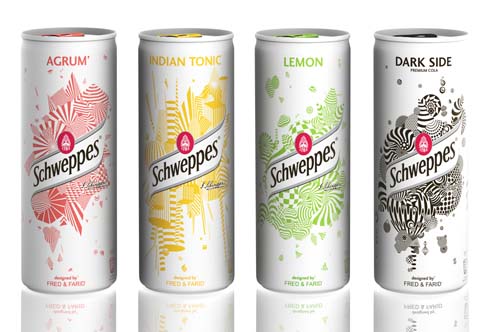 The new design was developed by French creative agency Fred & Farid, which managed to render the essence of the club movement with the help of simple but catching approaches. Being covered with a fluorescent layer, it reacts to the light in the dark room.