Casa Rex Develops The First Line of Omo Liquid detergent in Turkey
Casa Rex, a renowned Brazilian design house, has designed the packaging for Omo Total Ultra Concentrated, the first line of liquid laundry detergent to be launched in Turkey, for Unilever's global laundry team in London. Omo is the name for Persil in many countries around the globe.
As an entirely new category in Turkey, Casa Rex retained the key elements that instantly connect the new products with their corresponding powdered variants, whilst creating new elements to communicate the product's advanced functional benefits and supporting its premium positioning in the category.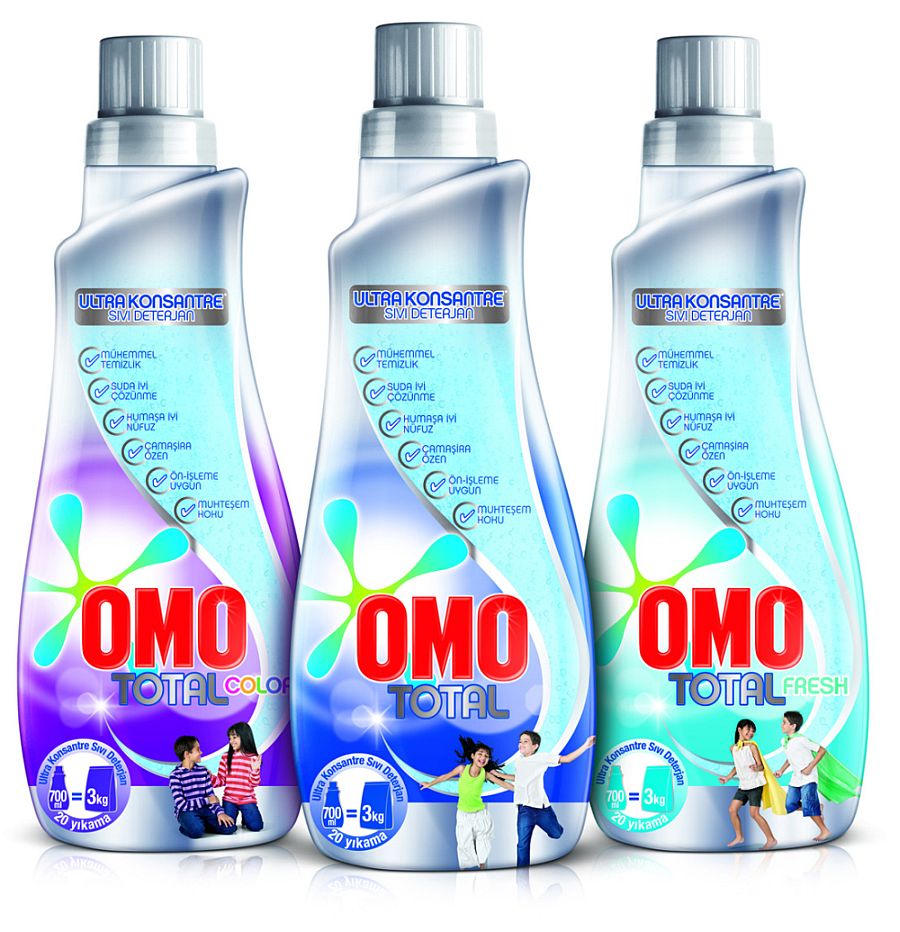 "To enable consumers to identify the new product, it was fundamental to keep Omo's main features; the background colours, the photos of children and the brand, of course. But we couldn't just apply these codes or no one would realise the concentrated platform that brings about the other advanced functional attributes", says Gustavo Piqueira, project director and head of Casa Rex.
To clearly communicate the new product proposition, Casa Rex carefully distributed the flow of information, integrating all elements as part of a single narrative, united by the product "wave" that ranges over and structures the packaging. "Organising the packaging information in such way, the product tells one single story, with a beginning, middle and an end," comments Piqueira.
About Casa Rex:
Casa Rex is a design house with operational bases in São Paulo and London, which was established this May upon the former Rex Design. Working on a range of global projects for consumer brands at the same time as free experimentation with ideas, the design house can't-be-boxed in the traditional "agency" or "design studio" terms.