The G Series — Before During After
Gatorade has recently launched a line of functional drinks, The G Series, which help get ready for trainings and restore after working out. A set of prints and a video to promote the new product was developed by the agency TBWA \ Chiat \ Day in partnership with PYTKA Productions and The Mill.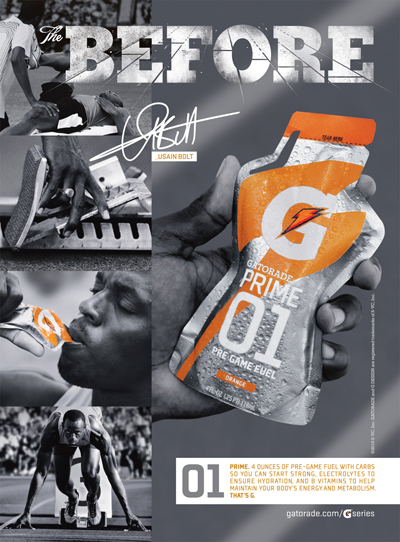 The Before During After video showcases people during their sport activities and focuses on the individual products, which formula is designed to enhance the results by being taken before, during and after each game or exercising.
The promotional campaign features Jamaican runner Usain Bolt, American basketball player Dwight Howard and quarterback Peyton Maning.