Levi's Is 'Ready to Work'
This fall, with the introduction of Go Forth 'Ready to Work', the Levi's® brand will empower and inspire workers everywhere through Levi's® crafted product and stories of the new American worker. Bolstered by its pioneering spirit and 'Go Forth' rallying cry, Levi's® will explore how a new generation of real American workers is rolling up their sleeves to make real change happen.
The campaign, created in partnership with Wieden+Kennedy, kicks off this July and will reach across the Americas from the top of Canada, throughout the United States, Mexico and South America. The promotion will feature the real workers dressed in iconic pieces such as 501® jeans, denim trucker jackets and work shirts.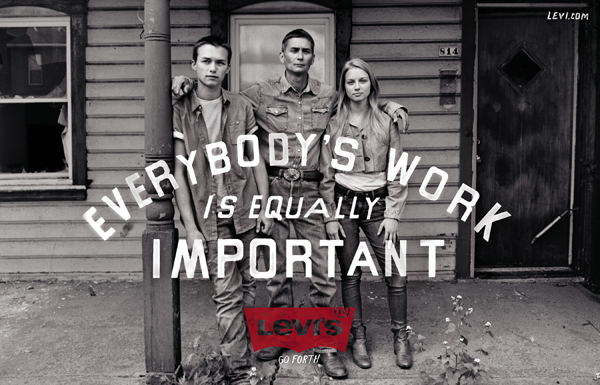 "Last year, driven by the pioneering spirit the Levi's® brand has represented for more than 150 years, 'Go Forth' created a resonate message underscoring a new vision of hope and progress," said Doug Sweeny, VP, Levi's® Brand Marketing. "This year, we're turning that energy into something tangible by engaging in meaningful conversations around 'real work' and celebrating the individuals who are carving the way for a better tomorrow."
The muse for Levi's® new campaign is Braddock, a town embodying the demise of the blue collar base that is taking radical steps to reverse its decay. Braddock now faces a new frontier of repurpose and new work in what was once a flourishing industrial mecca. To contribute to the real change in the town, the Levi's® brand is committed to funding the refurbishment of local community center, a focal point of the town and their youth-based programming.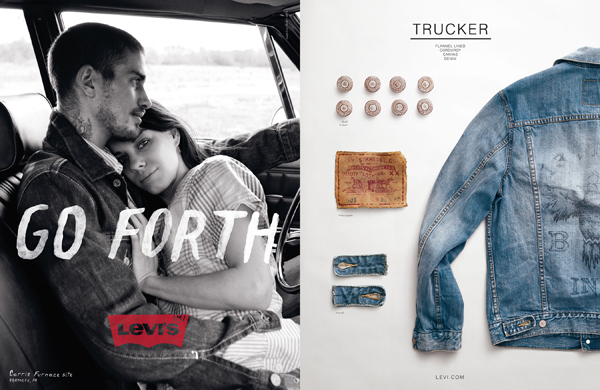 The 'Ready to Work' campaign launches on July 4 and features cinema, TV, print, out-of-home installations, digital elements and more. The first provocative TV spot launching in early July was shot by "The Road" director John Hillcoat. A second spot and vibrant print campaign was captured by acclaimed photographer Melodie McDaniel.
"This campaign is unlike any other that Wieden+Kennedy has created," said Susan Hoffman, Executive Creative Director of W+K. "We did not want Braddock to be merely a backdrop in our advertising. We saw this as an opportunity for W+K and Levi's to participate in the amazing movement that Mayor John has created and help realize his vision to reconstruct Braddock and at the same time we created an amazing Levi's campaign."