New P&G's Study Explores Changing Roles of Dads in the Family
Procter & Gamble's new survey reveals how America's dads are feeling about their ever-expanding roles in the household, and how that shift in responsibilities is affecting their relationships with their spouse or significant other.
Conducted by the new online destination for dads, ManoftheHouse.com, it illuminates just how much fathers want to contribute at home, and how they see their relationships improve as a result of that contribution. "At ManoftheHouse.com, we know how much fathers care about taking care of their homes and families and how they are increasingly turning to the Internet for information on how to do all the things they are expected to do these days," said Craig J. Heimbuch, editor in chief of Man of the House. "Man of the House was created as a guide for the jack of all trades trying to be better at work and at home, as a father and as a husband."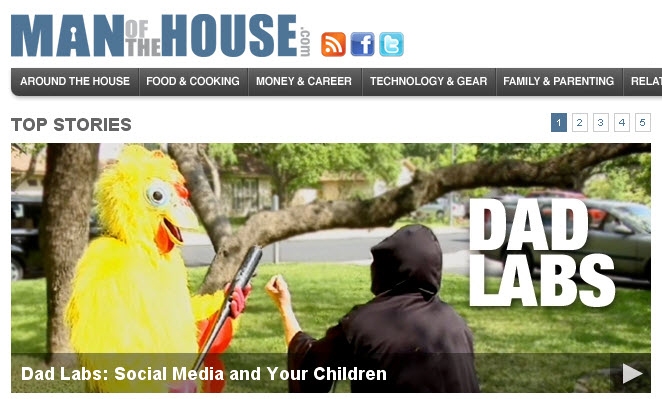 In a survey of more than 1000 fathers, a whopping nine out of ten (91%) agree that when they share household chores equally with their significant other, they get along better. Approximately three out of four (73%) report a sense of fulfillment from taking care of their children. Other top sources of fulfillment include financially providing for their families (68%), and having a successful relationship with their significant other (63%). Significantly fewer fathers said that having a successful career gave them the same sense of personal fulfillment (51%).
Nearly half (48%) of married dads report a fulfilled feeling from learning how to do new things around the house, such as cook or do home repairs. Many dads consider the Internet as the best resource for the type of information they seek. Nearly one in two (49%) dads do research on the Internet to learn how to do something in their home, which is far more than those who would seek out help elsewhere, such as asking a friend (12%) or their own father (6%).
The site, which is aimed at helping dads succeed in their expanded role in the family, features 8 different verticals which help break down aspects of men's everyday lives.