By Derek Johnston, Family (and friends)
Brands that people love to love. That's what we hold dear in our little world at Family (and friends).
FMCG Brands must live or die on the strength of their impact on shelf. This invariably means a bold, somewhat aggressive approach to packaging and messaging.
But a consumable brand ultimately ends up on the kitchen or dining room table. Now, you've got to be a rather uptight designer  (yes, me) or very middle class to reject the package your sauce comes in and decant for the table, but the truth is that sometimes the sale of a product clashes with its use, or moreover, the user.
Marmite, Tropicana, Anchor Butter and Bonne Maman appear as regular, harmonious breakfast buddies at our UK table, but I can't allow the Rice krispies or the I can't believe it's not butter to stay beyond instant use and removal.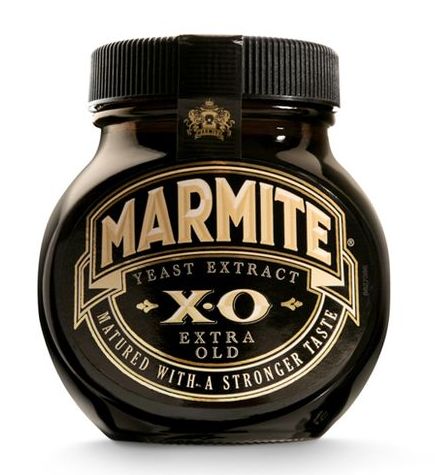 That's why store cupboard favourites become just that. You are happy to bring them out at the drop of a hat, transfer to table, then back in their resting place.
But I argue that you can have both: tell a strong, well executed story at point of sale, but make it a stylish and table friendly one. In the early days of pack branding, things were no different – attention had to be gained, but aesthetics were not so readily lost. Neat messaging, good graphic design and fun formats must be employed on not just fancy, luxury items, but also for the mass market.
Top ten in our current list amongst our British/resident friends:
New in at No 1: Anchor Butter UK redesign, fabulously simple and brave move to strip back all but the necessary.
2. Marmite
3. HP Brown Sauce
4. Illy Coffee tin
5. Bonne Maman Jam
6. Campbell's Soup (replacing Baxter's )
7. Colman's Mustard
8. Kikkoman Soy Sauce
9. Heinz ketchup
10. Tate & Lyle Treacle
Malden sea salt and Lurpack drop of the leader board, sorry.
Seriously, I'm interested to hear a more global perspective on this subject, please feel free to fire back your suggestions, I want to keep this designers poll relevant and current.
About the author

Derek is an experienced Creative leader, having worked for the last 24 years at brand communication agencies such as Siegel+Gale, Saatchi & Saatchi Design and Landor Associates, where he became board creative director. He has worked extensively with major brand owners such as PepsiCo, P&G, Coors and Reckitt Benkiser.
In 2009 Derek Johnston co founded Family (and friends) with his partner Alex Durbridge. It's a very different take on the traditional agency model.