Nike's 'I AM PLAYR' Game Puts You in the Boots of a Pro Footballer
Nike has something in-store to impress and engage its fans in January 2011. The iconic sportswear brand is announcing its new groundbreaking project designed to combine the world of football and interactive movie. Is it possible? It will be with the 'I AM PLAYR' game, which will enable players to experience the life of a superstar striker just as he does it.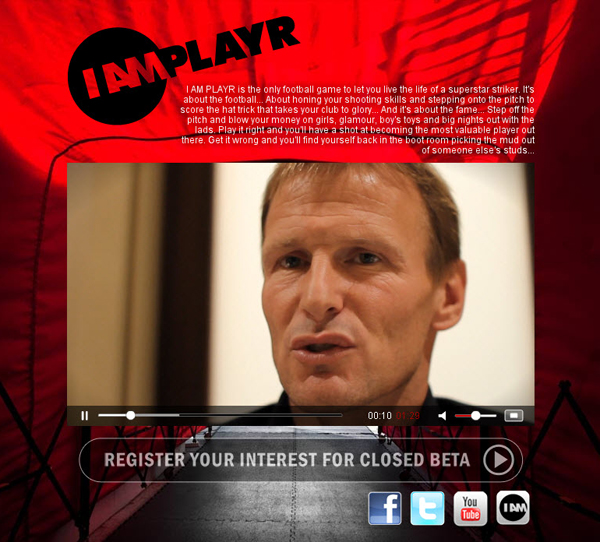 The game will start when you sign the first professional contract for Riverpark FC. Then, you begin practicing in mastering a ball to be skilled enough to create "goal scoring chances during the 30 fixtures of the season." The harder you work, the higher is the chance to become a champion. You are the one who creates the story and choose what the lead character will do. He can end up with "promotion glory, the club's golden boot and a wedding witnessed by the readers of OK" or has his "name top of the transfer list" and find himself "back in the boot room picking the mud out of someone else's studs." You are the one to choose the path.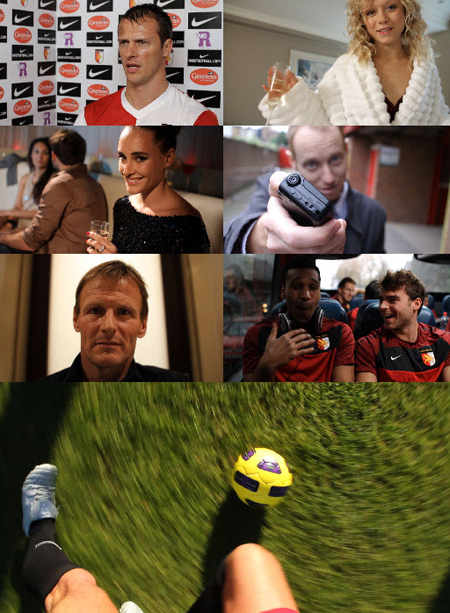 The player's life in this game is not only about training as he can do lots of things off the pitch—dating, parties, meeting friends are also involved. But, the players should remember that any decision they take, any person they meet and spend time with within the game, will affect the result, so they should think twice while choosing agents, girl friends and clubs for nights out. "Play the game, Live the life, Be the Playr."
'I AM PLAYR,' the first-ever point of view (POV) social football game, was unveiled at The Media Festival in Manchester on November 18, and will be kicked off in January, 2011.Former Manchester United & England star Teddy Sheringham is one of a number of stars lined up for cameo roles in the game, which is developed by the We R Interactive agency.
"With I AM PLAYR we are splicing film and game. Film gives us the ability to build characters and bring a more visceral feel to the interactive experience," commented We R Interactive co-founder Tom Thirlwall.
To learn more about the project, visit its Facebook page, Twitter feed or blog.