In the season of presenting new fashion collections, Hermès is paying tribute to sustainability by creating a new fabulous addition to the brands rich heritage. The House re-imagines pieces of cloth and leather left over from creating bigger models as well as other flawed things by turning them into something incredibly cute and touching. The brand unveiled the 'Petit h' collection of jewelry and decorative accessories described as a series of "unidentified poetic objects," which create a magic world of tiny miserable things that were given a chance to make a big impact.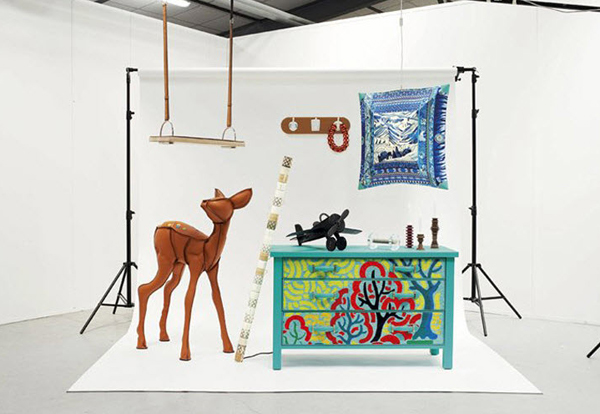 Image Courtesy: www.ecouterre.com
To create the collection, Hermès teamed up with a number of artists and designers—Alice Cozon, Stefania de Petrillo and Godefroy de Virieu to name a few,—who developed their charming pieces under creative guidance of  artistic director Pascale Mussard, the great-great-great-granddaughter of Thierry Hermès, the founder of the brand. Their talent helped the cast-off scraps and used household objects get transformed into luxury items and start living a new life. For instance, leather scraps (maybe, the ones from Birkin bags) were turned into elegant necklace, postcards and animals, teapot spouts reincarnated into jewelry hangers, a chipped dish was re-imagined as a great ceramic pendant,  or chest of drawers get furnished with terry-cloth (a beach mat in its previous life). PETA and Greenpeace can rejoice.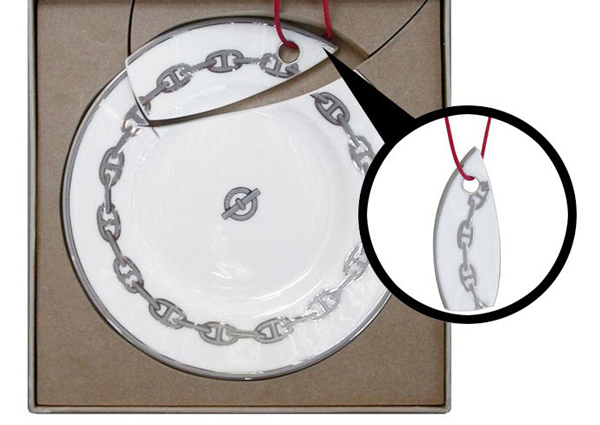 Image Courtesy: www.ecouterre.com
The first collection of the upcycled pieces was presented in November 13 at the Hermès Paris flagship store and was 'on display' until December 4. The 'spin-off' of the set will be unveiled in Tokyo and Osaka this May, with the third collection to arrive in New York and Beverly Hills venues of the brand in October. To take a look at the charming pieces, priced from 50 euros to 50,000 euros, follow the link.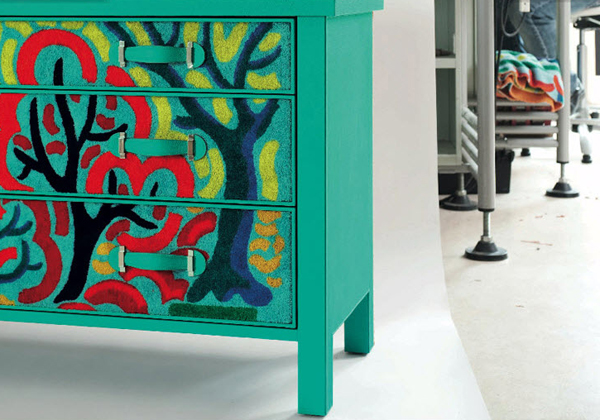 Image Courtesy: www.ecouterre.com