Jack Daniel's No. 7 Got Square Shouldered Bottle and 'Simplified' Label
The Jack Daniel Distillery has made some minor refinements to the familiar Jack Daniel's Old No. 7 bottle to accentuate its square shoulders and also to simplify the front and side labels.
Despite the visual updates, the whiskey inside remains unchanged. The bottle will begin shipping in the US this month and will be on most shelves by July.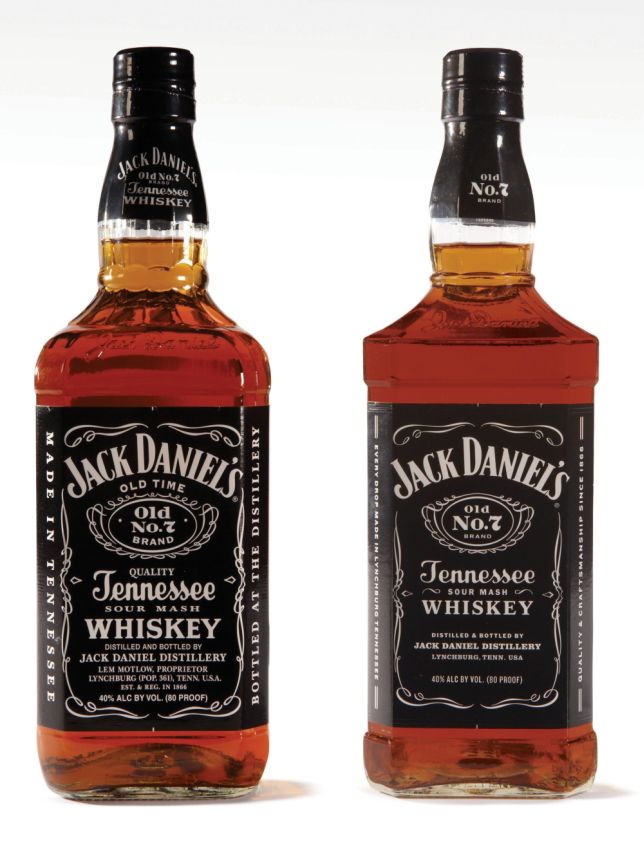 Photo: Jack Daniel's current (left) and refined (right) bottles.
"Mr. Jack Daniel was proud of the craftsmanship and care that went into his whiskey and wanted a bottle as unique as its smooth, mellow character," said John Hayes, Senior Vice President, Managing Director Jack Daniel's. "That's why in 1895, Jack made the decision to put his whiskey in a square bottle, unlike other whiskeys of his day. He wanted to make sure his whiskey stood out. The refinements today are meant to honor Mr. Jack's desire that his bottle reflect the distinctive character of the whiskey."
This is not the first time the Jack Daniel's bottle and label have been updated. The first refinements go back to Jack Daniel who originally sold his whiskey by the barrel. He then moved from barrel to jug to the familiar square bottle. Over the years, during Mr. Jack's day and after, refinements were made to the bottle and label: Gold medals were added to the side label as they were won; Lynchburg sayings were added and dropped; and, room was made for more information. Over time, so many things were added that the label began to look more cluttered than it was under Mr. Jack's watch, according to the distillery.