Burger King Rolls Out New Look and Menu
Burger King, one the world-largest burger chains, which has been losing market share and profits for the last years, is getting dramatic makeover to bring its customers back and not look like a throwback to the 1990s. Upcoming innovations include: new menu, look, sales materials and restaurants themselves.
The challenge, say analysts, is not to be just another version of McDonald's, which had just undergone a huge makeover, inspired by Apple and Starbucks' image. During the renovation process, such iconic brand as Burger King has to be careful not to rub out its carefully built image, even if it tries to adopt a modern look.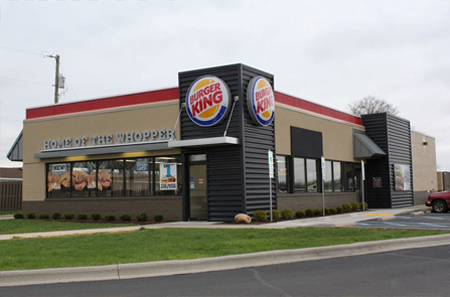 Image: www.miamiherald.com
In recent years, many Burger King's franchisees faced the problem of struggling just to keep their doors open in North America. Burger King's new owner, 3G Capital, realizes that brand needs to come up with something truly innovative and fresh that will give its customers a reason to come back, reports The Miami Herald. New management is looking for the brand to become exciting and relevant again. "The power of this brand is amazing," said Bernardo Hees, Burger King's new chief executive officer. "What we have to do is build on that strength. Our approach is very pragmatic and straight forward."
New Burger King is appealing not only to a male fast-food lover, but especially to a female customer who used to ignore Burger King chain. So, its new culinary additions include more popular and healthier options, like Asian chicken salad and mango smoothies. Burger King is trying to stay ahead of concerns over obesity as well as safety of food supplies.
Along with menu changes, Burger King wants its customers to enjoy a new sleek look inside and out of its 7,272 U.S. restaurants. The new design aims to make the restaurants more hip, without its traditional cartoon King mascot. Earthy colors are replaced with a modern red-and-black pallette.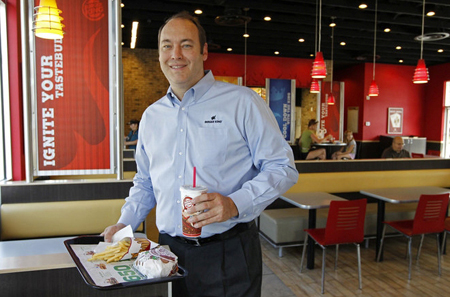 Image: www.miamiherald.com
Burger King is also going to switch to a new ad agency to promote its new image. Even now, instead of old-fashioned Whopper Virgins and Subservient Chicken, the newest commercial goes for showing the food not jokes as it used to be. "When you don't talk about your food there is no real reason to come into the restaurant," explains Tony Versaci, president of the National Franchisee Association.