McDonald's Launching a Marketing Strategy with an 'A-Z of the Company'
A CSR-focused marketing strategy includes a 60-second TV ad by Leo Burnett featuring a series of McDonald's-related ethical initiatives. It launched this week and will run for six weeks in the UK.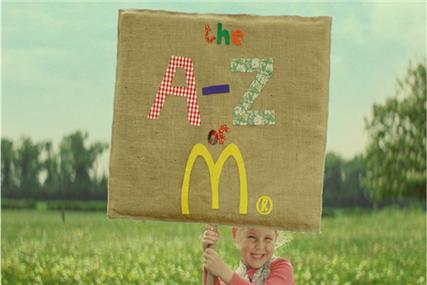 Photo:www.marketingmagazine.co.uk
The ad will focus on McDonald's community and environmental initiatives and its investment in employees, as well as continuing to feature food-quality messages. Print, social media and online elements are other info resources where the campaign will also use. The imagery and messaging will also appear on McDonald's delivery trucks and in its 1200 UK restaurants.
Alistair Macrow, McDonald's vice-president for marketing in the UK, said: "Over the past three years, our advertising focus has been primarily on the ingredients that go into our food and where they come from. While our brand advertising will continue to satisfy this interest, we feel the time is right to start celebrating the good work we do in other areas of our business. Even our most dedicated followers will learn something new."
One of the main element of the campaign that will feature the ad is the brand's collaboration with suppliers to reduce the environmental impact of its supply chain, through the McDonald's Agricultural Assurance Programme.
'Litter patrollers walk ' is another activity to be promoted and involves volunteers to clear litter from 3,000 miles of streets per week on average.
For the first time in UK, the fast-food chain will also draw attention to the qualifications that staff can gain while working at McDonald's, including GCSEs, A-Levels and its apprenticeship in multi-skilled hospitality.