Nivea Releases a Book to Mark Its 100th Anniversary
2011 is a remarkable year for Coca-Cola and Nivea—in May, the soft drink giant celebrated its 125th anniversary, and the legendary skin care brand is marking its 100th birthday throughout the year with a multi-platform marketing campaign. Just like the beverage manufacturer, Nivea has released a book, the centennial report on the brand's activity and its story of success in the world.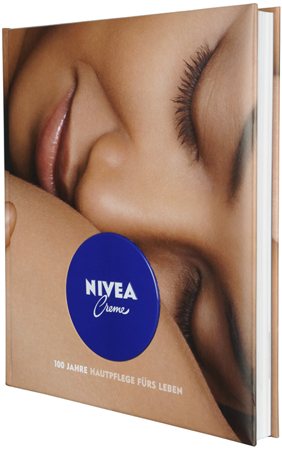 "Nivea is the most beloved skin care brand in the world and almost all consumers across the world have their own special Nivea moment: from a childhood memory to the feeling of holiday when smelling the typical Nivea Sun lotion or using the favourite product which has accompanied one into adulthood. The Nivea Book gives our consumers a rare look behind the scenes and tells the story of how the brand grew from a cream invented in a Hamburg laboratory to the world's largest skin care brand," commented Thomas Schönen, Head of Corporate Communications at Beiersdorf.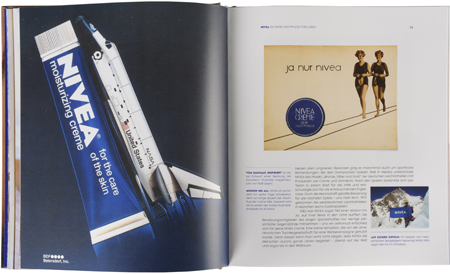 The 176-page book, available in German and English at a price of 19.95€ (29.95$, 17.95£), contains a lot of interesting facts about the Nivea product portfolio, prints and imagery, which promoted the legendary creams, shampoos, sun oil and a range of other offerings of the iconic Beiersdorf brand, which has won hearts of people in more than 200 countries since it was first introduced in Germany. This edition will be interesting to people, who want to get a deeper insight into the brand's successful marketing strategies—they are unveiled in the book, which features contributions from guest writers Geoffrey Jones (Harvard Business School), who explains the secrets to success of global brands, and professor Manfred Bruhn (University of Basel), who shares his vision on the successful management of a brand.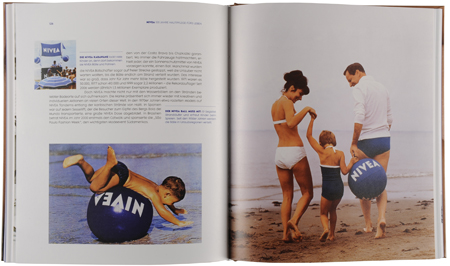 The celebrations were kicked off by Nivea earlier this year with the '100 Years Skincare for Life' campaign featuring Rihanna and a range of related activities to pay tribute to the 'whitest cream ever.'