The article was written by Cheryl Swanson, Founding principal at Toniq llc, NYC
Someday we'll find it, the rainbow connection,
The lovers, the dreamers and me.
Written by Paul Williams & used by Kermit the Frog
As manufacturers, marketers, and designers, finding the "rainbow connection" is the key to success.
The "rainbow connection" goes beyond just color; it's an emotional connection. But without color, you may never have the chance to have the emotional connection.
Color is the most important attribute that connects a product or brand with the consumer. When we go shopping, color is the first thing that grabs our attention. Once we notice the color, we are likely to spend 3 seconds looking at it. In those 3 seconds, the color, design, shape, and brand begin to connect and form into a product. Our brains than process this information and turns it into a purchase decision. At this point, the decision is based on the emotional connection or disconnection.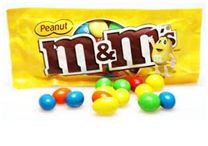 For example, why are Peanut M&M's so popular? If you haven't looked in the candy aisle recently, take a look. You'll quickly notice that Peanut M&M's stand out with its bright yellow amidst the sea of chocolate browns. The bright yellow creates a visual disruption at the shelf that results in "over-performance" when compared to the competition (according to Perception Research Services). But there's also more to it. Once sighted, the trusted brand name and familiar flavor takes shape and creates an emotional connection with the consumer that follows through with purchase. This is a successful "rainbow connection".
Here's an example where the company did not find the "rainbow connection".  Do you remember Heinz EZ Squirt Ketchup that came in green? The initial "wow" factor proved successful that they followed up with purple then blue colored ketchups. The big-idea was there, to make a kid-friendly, easy to handle package that was fun and exciting. But the green and purple ketchup connection with moms and kids was short lived. The "wow" turned to "eew" pretty quickly. First introduced in 2000, all the funky colored ketchups were off the shelves by 2006. Novelty with color can create instant sales but end up being forgotten fads. Instead, Heinz today is taking a more consumer health-minded approach by offering organic and reduced sugar formulas while staying true to what we all perceive as the natural color of ketchup, red. This is definitely a better path towards the "rainbow connection".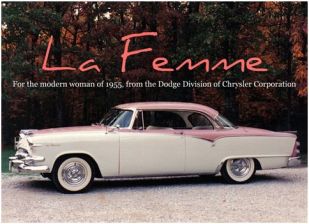 When traditionally male-targeted companies noticed that women were starting to make the bulk of the purchases, companies had to figure out ways to connect with women. This isn't just making a product pink. Some of you may know about Dodge La Femme of the 1950's. It had pink upholstery patterned with rosebuds, came with a matching purse, raincoat and umbrella. And if that wasn't enough, it came standard with lipstick holders. Dodge La Femme lived for 2 years and sales were estimated at around 2,500 units. This stereotyped marketing scheme would be a train-wreck today. By the way, black, white and silver are the most popular colors for cars for women. And today, after much consumer research, auto makers market to women by speaking about efficiency and safety, the top emotional drivers for women when purchasing a vehicle.
This emotional profiling of the consumer is defining men as well. In recent months, we have noticed that dads are getting more attention. For example, GoGurt, a portable yogurt from General Mills Yoplait line, targets kids but has to emotionally connect with parents. They are recognizing the father as an active family participant. It's true! Dads go grocery shopping and pack lunches too. The packaging colors are gender neutral yet playful for kids, making the connection with the whole family.
As marketing to consumers becomes more complex, companies will need to spend money and dig deep into the emotional profiling of consumers to see what speaks to them on multi-sensorial and emotional levels —leading them to find the "rainbow connection".  After all, if the package color doesn't catch their eye, you can forget about the 3 seconds, an emotional connection and a purchase.
If you would like to know more about why color is so important in the marketplace and the emotional connection it creates with consumers, please email us at info@toniq.com or tweet us @brandeffervesce.
About the Author
Ms. Swanson founded Toniq in 1999 after leading several design firms to world-class status with her emotions-based, visual approach to brand strategy development. At Toniq, she continues to evolve her strategic expertise by seeking new ways to connect with consumers.
Swanson's years of trend tracking, design management and research have coalesced in a theory of "Brand Effervescence ™" an innovative approach to brand building. This image-based approach is a synthesis of cultural anthropology, consumer trends research, marketing and design, and a study of the psychology of symbolism and color.