Levi's Has Launched a Website Dedicated to Vintage Clothing
The Levi's brand, which definitely can be proud of its history since it actually invented blue jeans over a century ago, launched a website wholly dedicated to its rich heritage. The iconic jeanswear label presents an online destination, which pays tribute to Levi's unique background and offers apparel based on vintage models.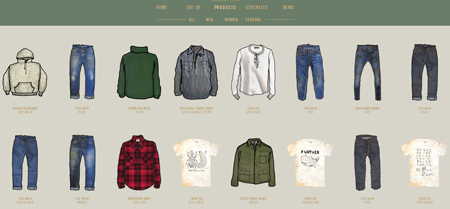 Photo: A snapshot from Levi's Vintage Clothing website
"Levi's Vintage Clothing is an authentic and comprehensive assortment dedicated to capturing the spirit of American workwear. Each garment faithfully reproduces the fits, fabrics and characteristics associated with a specific period in time. The history of Levi's is kept alive through our commitment to remain true to those garments kept in the Levi's archive dating back to the 1870s," says the website.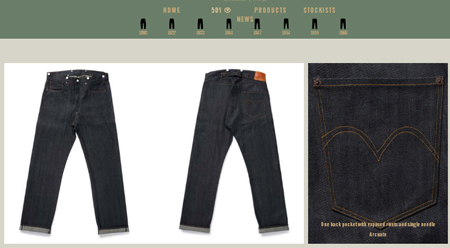 Photo: A snapshot from Levi's Vintage Clothing website
The website is developed under the guidance of Levi's XX independent, creative entity by Levi Strauss & Co., which manages Levi's Vintage Clothing label. At this online destination one may see jeans, shirts, hoodies and tees, which are created using the Levi's brand's archives—there are no photos of clothing items, just drawings, which enhance the vintage atmosphere. Visitors are also invited to view old photos and learn more about the company's past from the timeline, which highlights the most important landmarks in the brand's history, which started in the times of California Gold Rush. The website also explores the life of the brand's first-ever style, 501® Jean, offering consumers an illustrated insight into its history from 1890s to 1966. In the 'Stockists' section, there's a list of stores, where consumers from North America, Europe and Asia can purchase the items.
From reminiscences to something completely new: recently, the brand also launched Levi's Monochrome Capsule collection, where the "monochromatic theme is carried out with tone-on-tone stitching, and the zipper, leather patch and metal buttons are all black."