Levi Strauss Takes Part in Introducing a New Concept Called Industrie Denim
Levi Strauss & Co. and American Rag founder, Mark Werts have joined forces to work on a new premium denim concept called Industrie Denim. These results in new stores: first of them opened in Scottsdale, AZ earlier this month and a second store opens in San Francisco today. An online store will also be available soon at www.IndustrieDenim.com. The stores featuring industrial store interiors offer a wide choice of the best denim brands.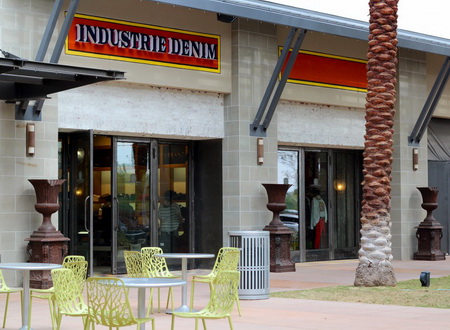 Photo: www.arizonafoothillsmagazine.com
Levis Strauss & Co. that was ranked No. 2 in the 2011 InformationWeek 500 List of Companies Using Highly Innovative Strategies, helped Industrie Denim LLC to develop the initial strategy, concept, and look and feel for the stores. Stores are "staffed by fashion savvy sales associates dubbed 'jean-iuses'," says the official press release. The 'jean-iuses' know everything about the wide variety of fits and washes offered in the store.
Customers will be able to choose jeans at a wide range of price points from more than 100 of the world's most premium denim collections, including Levi's Red Tab, Levi's Made & Crafted, Levi's Vintage Clothing (LVC), Dockers. Other brands include Polo Ralph Lauren's premium denim collection, Adriano Goldschmeid, Comme Des Garçons, Current/Elliott, Engineered Garments, Fry Boots, J Brand, Ksubi, Nudie Jeans Co, Rag & Bone, Red Wing Shoes, Wings+Horns just to name a few.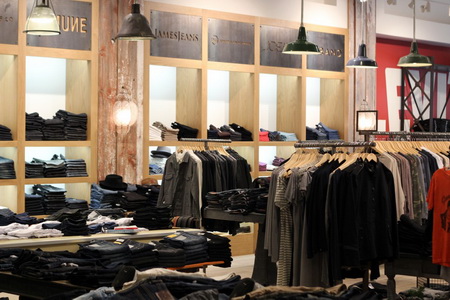 Photo: www.arizonafoothillsmagazine.com
After choosing the appropriate jeans, shoppers can try it in a special 'Booty Cam' fitting room, which allows them to see how the jeans look from every possible angle.
Mark Werts, Industrie Denim LLC CEO, said, "We're having an outstanding time working with Levi's in launching these concept stores. From the moment Industrie Denim was conceived until now, the chemistry has been spectacular and it has been a magical project with a 1000 pieces falling into place to create something dynamic and unique for our customers."
Industrie Denim emphasizes that all products stocked are eco friendly. The new brand has also launched a Facebook page. Additional stores are expected to open in 2012.