Coca-Cola 'Shakes up' Christmas with Help of Natasha Bedingfield
Coca-Cola continues its tradition of celebrating Christmas globally. The company signed international pop star Natasha Bedingfield to sing a holiday anthem 'Shake Up Christmas,' that was popularized last year by the Grammy Award-winning band Train also in the Coca-Cola video spot.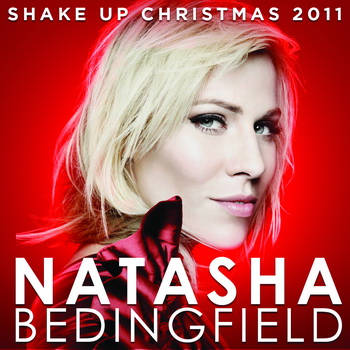 Photo: Natasha Bedingfield, by Coca-Cola
To emphasize the globality of the campaign Bedingfield has recorded the song in six languages. Bedingfield's version of 'Shake Up Christmas' accompany two new television spots. The song will be available on iTunes. Just like last year, in these spots Santa Claus drinks Coke and brings people together shaking his snow globe. Happy people share a meal, a bottle of Coca-Cola and celebrate the holidays.
In addition, Coca-Cola provides online and mobile experiences, in-store promotions and packaging. The campaign, is an extension of the global marketing platform 'Open Happiness' and kicks off this month in over 90 countries across the globe.
The digital campaign includes new mobile initiatives such as an application to create and share personalized Christmas greetings by cropping a photo into a dance performance to 'Shake Up Christmas,' as well as a Facebook gaming application. There are also gifting of mobile assets, such as customized Christmas wallpaper and ringtones.
"The holidays, in particular, are a time when people take pleasure in coming together and honoring tradition," said Shay Drohan, SVP, Sparkling Brands, The Coca-Cola Company. "Last year, we added the snow globe to our lexicon of iconic holiday images that includes Santa Claus and theCoca-Cola Holiday Caravan trucks. This year, we continue the tradition of holiday storytelling, but we've refreshed the campaign with new creative and Natasha Bedingfield's unparalleled talent."
The TV spots are created in partnership with McCann Spain and through a collaboration of Coca-Cola marketing teams in Germany and Mexico along with the global marketing team.
The Coca-Cola Truck Tour will be another significant part of the 2011 holiday season.