Jeff Koons Has Decorated a Limited-Edition BMW Miniature Art Car
American artist Jeff Koons who has already collaborated with BMW during 2010, created a miniature of the legendary BMW M3 GT2. Vivid colors against a black background is the result of Koons' inspiration by motion and speed of the vehicle.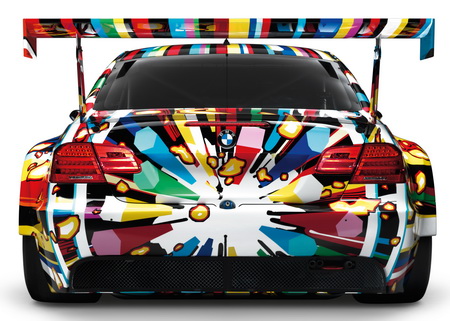 Photo: BMW M3 GT2 Art Car Jeff Koons, by BMW
BMW M3 GT2 Art Car Jeff Koons is 1:18 limited-edition miniature metal model. It reproducts the original version in full detail and features a contrasting silver interior. It also has a removable hood that allows you to see the engine inside, and the trunk can also be opened. A clear varnish protects the colored transfers to keep the model vibrant for years. The edition is limited to 5,000 miniatures, each model is supplied in its own display case.
Jeff Koons, who became famous with his stainless-steel balloon animals and massive flower sculptures, worked closely with BMW Motorsport and BMW Group Chief Designer Adrian van Hooydonk last year. The racing vehicle he transposed his art onto competed in Le Mans the same year.
"I always thought it would be an honor to design a BMW Art Car," says Jeff Koons. "I am very happy to join the tradition which was founded by such greats as Calder, Lichtenstein, Stella, and Warhol."
Earlier this year, BMW launched the significant collection of its art cars created by iconic artists online. One of the latest contributors was Olafur Eliasson, a Danish artist who entitled his work 'Your mobile expectations: BMW H2R project'.He removed the outer shell of a hydrogen-driven prototype and replaced it with a complex skin of steel mesh, shining metal plates, and diverse layers of ice.
The BMW M3 GT2 Art Car Jeff Koons has been available since the beginning of December 2011 from selected BMW dealerships and will be available on the internet at www.bmw-shop.com.
BMW also participated in 2011 Art Basel Miami that took place from December 1 to 4.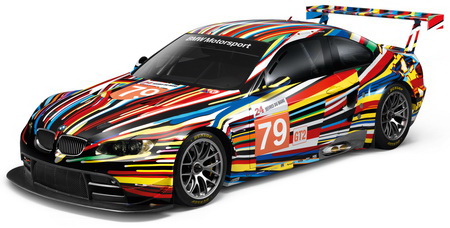 Photo: BMW M3 GT2 Art Car Jeff Koons, by BMW