Nestlé Purina Has Launched the Pet Slim Down Program
Nestlé, the company that has made health its central marketing point and thus became one of the most meaningful brands 2011, has launched an original weight loss program in the United States to help people get rid of excess pounds with help of their four-legged pets.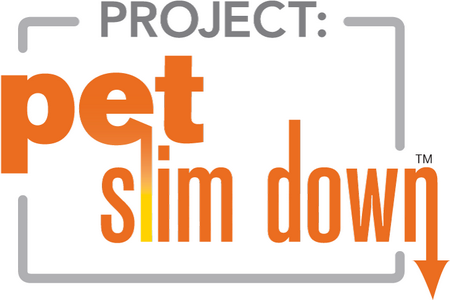 Photo: logo of the project, by Nestlé
The campaign includes the collaboration of company's pet and people weight management experts from Project: Pet Slim Down at Nestlé Purina and Jenny Craig,  Nestlé's Australian brand, have teamed up to develop an online program that is aimed to help people and their pets lose weight together. The initiative will run until the end of March.
Americans can register to obtain exclusive offers to help them get started, as well as helpful tips for exercising with their pet. Then they can use the program to record exercise taken, track weight loss, and share photos with other users.
"The obesity epidemic is not limited to people", said Lisa Talamini, Vice President of Research and Program Innovation at Jenny Craig. "Two thirds of adults in the US are overweight or obese, and more than half of all pets in the country are also battling the bulge."
Nestlé Purina offers a specially formulated range of products called Purina Veterinary Diets to help vets manage the diet of dogs and cats with certain health problems. In addition, Nestlé Purina scientists have developed neuron-targeted nutrition that helps to sustain the cognitive ability of older dogs.
Jenny Craig is a personalized program for weight loss and long-term weight management that combines ready-made meals with individual consultations. Mariah Carey, who lost 30 pounds of post-pregnancy weight with Jenny Craig is its latest celebrity spokesperson.