PepsiCo and Britvic to Transform Your Patch
PepsiCo UK has teamed up with Britvic to launch a new regeneration campaign called 'Transform Your Patch,' which is set to launch in February.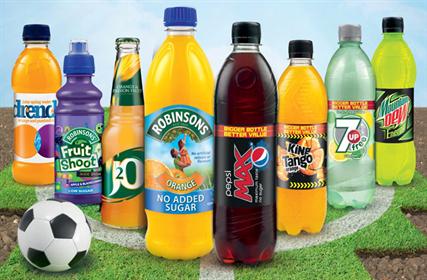 The socializing campaign will contribute to the regeneration of up to 165 outdoor spaces throughout the UK, giving communities better access to sports facilities, parks and football pitches. Groundwork, the UK's leading environmental regeneration charity the aim of which is to create sustainable change for the future on a national level helped to implement the project.
'Transform Your Patch' will run for nine months from February through October 2012 and attempt to transform five-a-side football pitches, communal parks and picnic areas and skate parks.
As part of the project a dedicated site was created. Visitors can subscribe to its updates and follow what's going on.
Amanda Thomson, Marketing Director PepsiCo UK said: "'Transform Your Patch' has the power to make a real difference to communities throughout the country. By working with Groundwork to transform outdoor spaces, we will create more opportunities for people to get outside and enjoy themselves, be it to meet friends for a picnic or kick a football around. The Pepsi Max brand has a long association with football and it's great to deliver a campaign that will not only boost sales but also give people access to brand new 5-a-side facilities".