Head & Shoulders Launches Mane Man Challenge
P&G's Head & Shoulders, the official shampoo of Major League Baseball (MLB) has introduced the 'Mane Man Challenge,' a virtual competition between a line-up of MLB All Stars.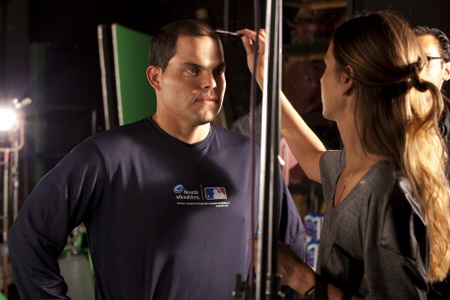 Photo: Ivan Rodriguez is getting ready for for the Head & Shoulders Mane Man Challenge
A trio of athletes: Nick Swisher, Ivan 'Pudge' Rodriguez and Dennis Eckersley will prove that a healthy hair and scalp really influence great performance due to the new Active Sport shampoo.
Current mane man, Minnesota Twins' catcher Joe Mauer will check if these three baseball players have both good hair and excellent skills. "As a second-year Mane Man, I've found that I play better when I don't have to worry about how I look. In fact, Head & Shoulders gives me the confidence to excel both on and off the field," says Mauer.
Fans can also take part in the initiative via the Head & Shoulders for Men Facebook page, which offers them content including All-Stars Swisher, Rodriguez and Eckersley compete.
Users can vote for their favorite competitor to win the Head & Shoulders Mane Man title. They can also see how they match up against the All Stars by uploading their own videos to showcase their attempt at these record-breaking stunts. The best contestant will have a chance to appear in an online video with the Mane Man Challenge winner.
"It's not surprising that 64% of athletes say that 'when they look good, they play good' because, as we've seen at Head & Shoulders, looks can truly affect confidence," states Michael Sabbia, North America Brand Manager of Head & Shoulders at Procter & Gamble. "And as the official shampoo sponsor of Major League Baseball, we are proud to provide players and fans with the tools needed to ensure healthy scalps and great looking hair for that added confidence and performance no matter the challenge."