Mountain Dew and Lil Wayne Launch a New Digital Hub and a Skate Park
Mountain Dew continues its partnership with musician Lil Wayne as part of its DEWeezy campaign. The company has also partnered with action sports youth development agency STOKED to launch www.deweezy.com, a hub for fans where they can learn more about the project and help to bring the next DEW/Lil Wayne commercial to life.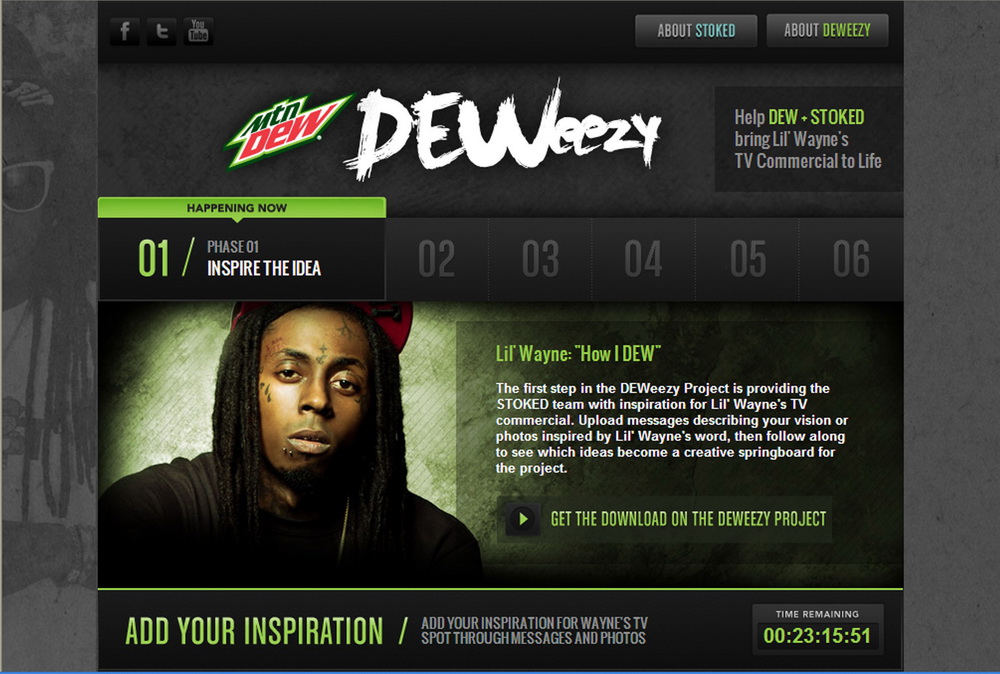 Photo: Lil Wayne at deweezy.com, clickable
"We've been looking forward to announcing this phase of the DEWeezy Project and getting our consumers involved," says Brett O'Brien, Vice President of Marketing, Mountain Dew. "The campaign is about igniting creativity and celebrating people who follow their passion – like Lil Wayne has with skateboarding. DEWeezy is the perfect platform to engage fans and invite them to show us what 'This is I DEW' means to them."
Fans can submit their entries—messages and photos, where they can reflct their vision of the next video. People can vote for the ideas they like and finally choose their favorite version of the TV spot.
The brand will also open the new DEWeezy Skate Park on August 29 in New Orleans. The recreational park in New Orleans' Lower 9th Ward Village, a neighborhood center for one of the districts hit hardest by Hurricane Katrina, will have eco-friendly features. The floor of the indoor park will represent a portion of the street grid around The Village. The whole design of the park celebrates the revitalization of the damaged area.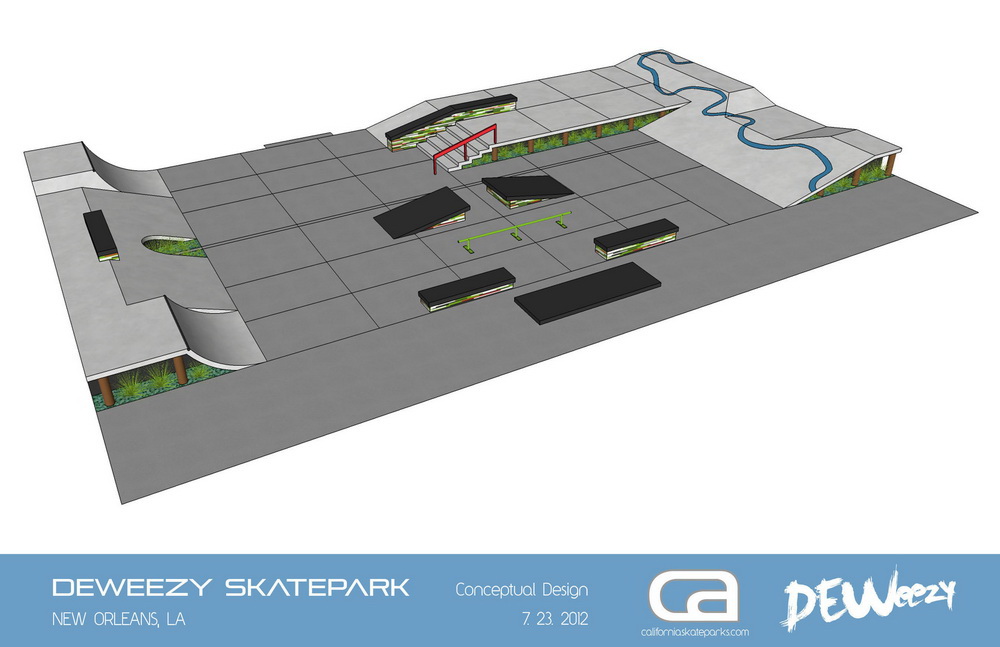 Photo: the Deweesy park model, clickable