Beefeater Gin has created a London-branded taxi which embellishes the entrance of Scandlines' Bordershop in Puttgarden, Germany.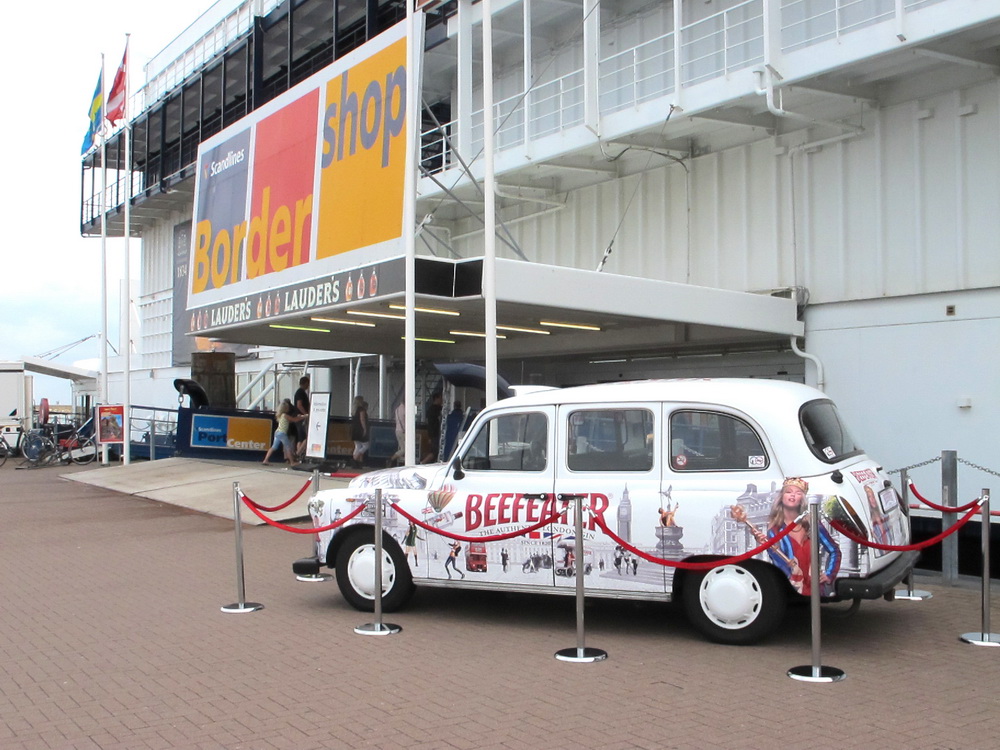 Photo: Beefeater branded taxi, clickable
This is the only Beefeater-branded taxi in Germany's Travel Retail that was created to attract consumer's attention to the brand's identity. The taxi will remain in the country until the end of the year.
The Bordershop offers visitors a bespoke Beefeater bus-shaped display unit which showcases Beefeater bottles. People can also take part in a Beefeater competition for a chance to win an "exciting" branded prize.
The taxi emphasizes the fact that the brand created by James Burrough in Chelsea in 1863 is still being distilled in London. It features images of the city's iconic images such as Big Ben, Buckingham Palace and a double-decker bus.
"The Beefeater London taxi creates a lot of interest both among consumers and people on the streets. The intention is to create attention around the Beefeater brand leading to increased sales and brand awareness," said Christian Løn, area marketing manager, Pernod Ricard Travel Retail Europe.
To celebrate the London 2012 Olympics, Beefeater launched the Beefeater Inside London Limited Edition bottle in June.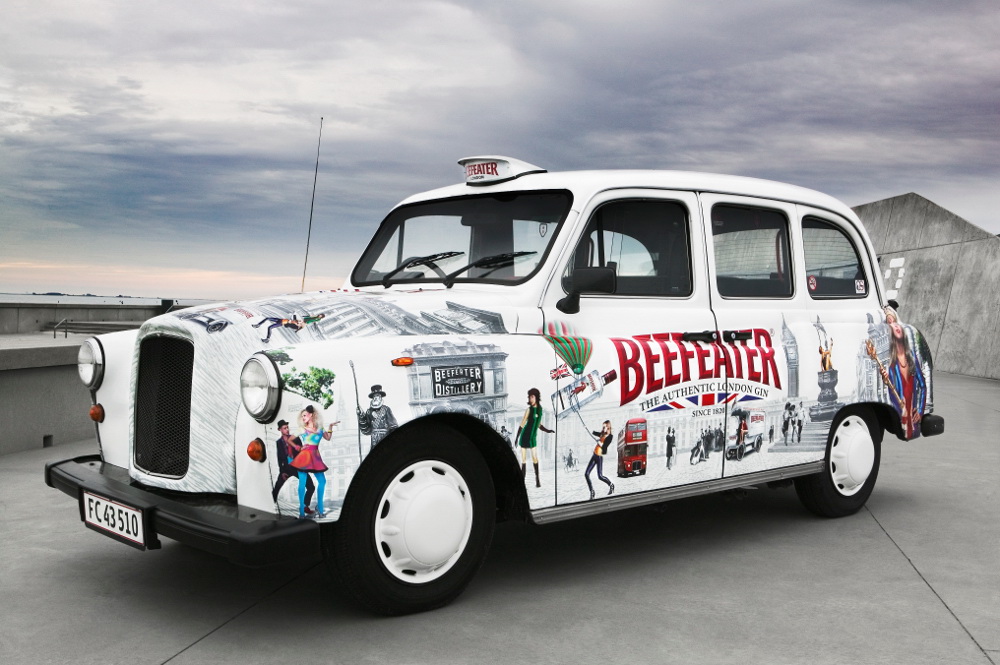 Photo: Beefeater branded taxi, clickable