MTV and Sony Xperia Encourage Consumers to Create Homemade Instruments
MTV Canada in collaboration with Booooooom and Sony have launched an exciting new project under the title 'Made of Imagination', which is the promotional tagline of this year's Xperia smartphones series.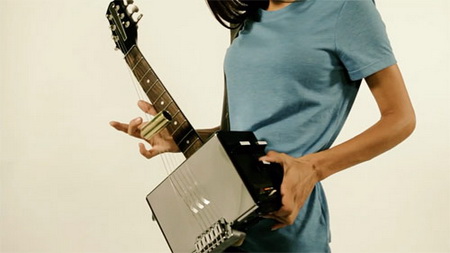 Photo: a homemade instrument, from www.booooooom.com
This is a contest for all those Canadians who can't live without music and invent something all the time. Now the task is to build homemade instruments—either re-make an existing instrument or create a completely new one. No matter how ridiculous it will look, if it can be played—it's good.
The prize is obviously a new Sony product, Xperia Ion as well as "some Booooooom goodies", as Jeff from the editorial wrote in a post. While 8 best ideas will be awarded with the smartphones, the No.1 winner will also receive $5,000.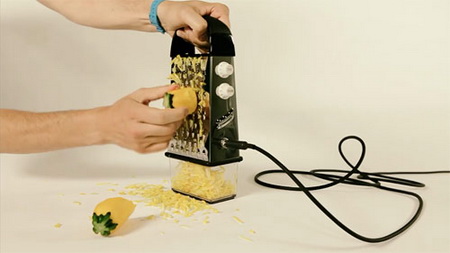 Photo: a homemade instrument, from www.booooooom.com
Participants have several ways of presenting their instruments. They can either invent something complicated and crazy and focus on showing off its details or concentrate on performance and shot a video featuring themselves playing a song with the created instrument. Another option is to create an absolutely crazy instrument and learn how to play it masterfully to "shatter the entire Internet" for "people get pregnant just from hearing the explosion".
Winners will be chosen in two categories: the most creative instrument (also can be submitted on a photo) and the best video performance.
Videos and photos can be submitted until September 26 to imagination.mtv.ca, the web site that features craft guides and inspirational videos.