Culinary literacy is important and Nestlé knows it. The company is getting ready to roll out a new stage of the culinary program for teenagers in Poland.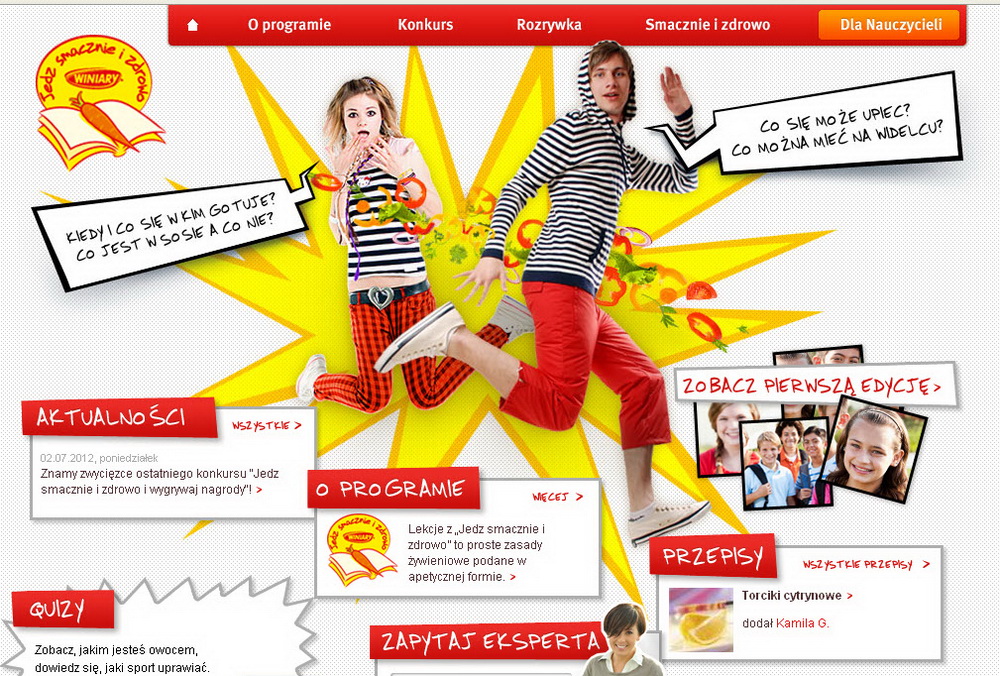 Photo: a snapshot from www.winiary.pl, clickable
'Eat Tasty and Healthy' program by Nestlé's Winiary culinary brand invites teachers to register their classes on a special website where they can get lesson plans and teaching materials for free. The materials created by nutritionists offer information on how to improve students' eating habits and motivate them how to cook nutritious meals with fresh ingredients.
The program is also seeking to encourage teens to eat meals with their families and to understand how to read product labels correctly.
The program is supported by the Polish Ministry of National Education, the Polish Society of Nutritional Sciences, the Warsaw University of Life Sciences and the Federation of Polish Food Banks.
For now, the number of young people aged 13 to 15 that have already participated in the program is more than 110,000, which is almost a quarter of all junior high schools in the country.
"Most teenagers in Poland are aware of the importance of a healthy diet, but they don't have sufficient access to practical information about balanced nutrition," said Anna Jedrzejewska, Nestlé's Customer Relations Manager for Winiary in Poland. "Winiary is the leading culinary brand in Poland".
Two classes have already won a trip to Warsaw to visit the Copernicus Science Centre and the sensory laboratories of the Warsaw University of Life Sciences last school year. The winners also had a dance lesson with the stars of a popular television program and take part cooking classes in a professional Nestlé kitchen. Other 30 classes were awarded interactive whiteboards and projectors. This year's 'Eat Tasty and Healthy' begins in October.
The company is known for various educational projects around the globe. One of the recent includes Indian 'Science Express' .