The finest London Dry Gin, Diageo-owned Gordon's, has recently unveiled two beautiful limited edition collections which are the result of collaboration with world famous British designer, Sir Terence Conran and his renowned design company Conran Studio.
The first is a celebratory ultra-premium 'Ten Green Bottles' series, which features the designs,  printed on 100% cotton fabric and hand-stitched to create a tight fitting bodice around the bottle.  Exclusive to Selfridges, it will retail from October at £400 a bottle or for £4000 per entire set of ten.
Only ten of one-off ten-bottle sets (so, one hundred bottles on the whole), hand-signed by Sir Terence Conran himself, will be sold (surely making each a highly cherished collector's item).
The second 'popular' and more affordable collection called 'Ten Green Bottles by Conran' will be sold nationwide in supermarkets just for £14.99 per 70 cl bottle. There are 10 different exclusive designs from which to choose.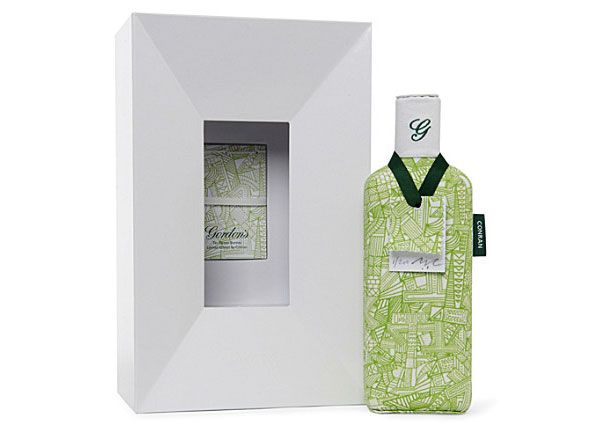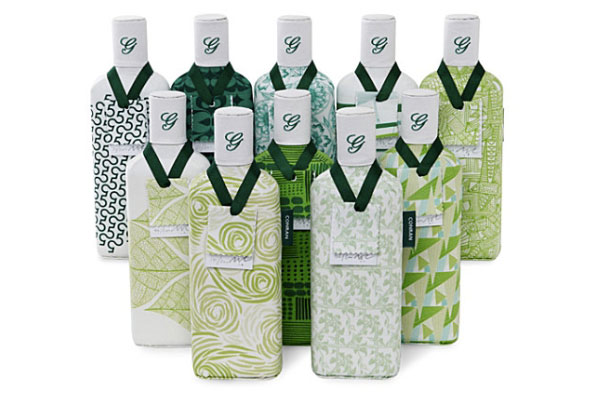 Photos: ultra-premium 'Ten Green Bottles', click to enlarge
The other day Conran Studio team held a launch event as part of London Design Festival that was a village fête themed affair with ten 'pods' for visitors to play, which included Ten gin bowling, Lemon shy, spin the bottle, quick draw, message in a bottle and the opportunity to create your own patterns on iPads.
Sir Terence Conran commented on the collaboration with Gordon's: "Good design improves the quality of life and we hope we've managed to create something special whilst maintaining the elegant, timeless and instantly recognisable look of one of the world's favourite and quintessentially British drinks."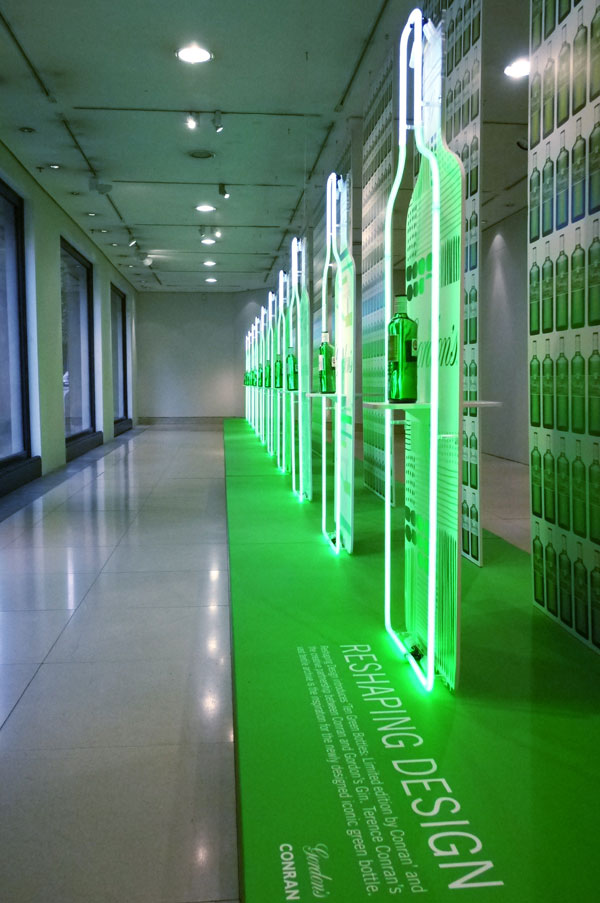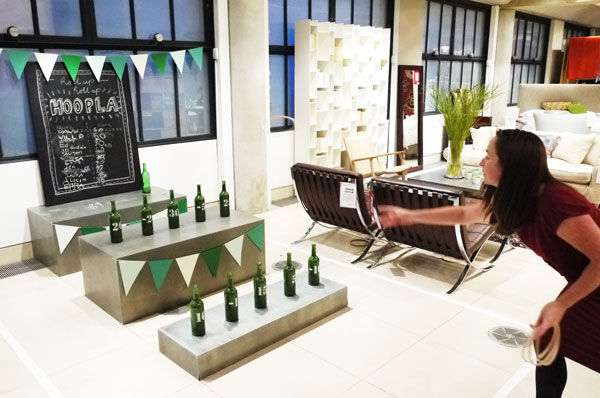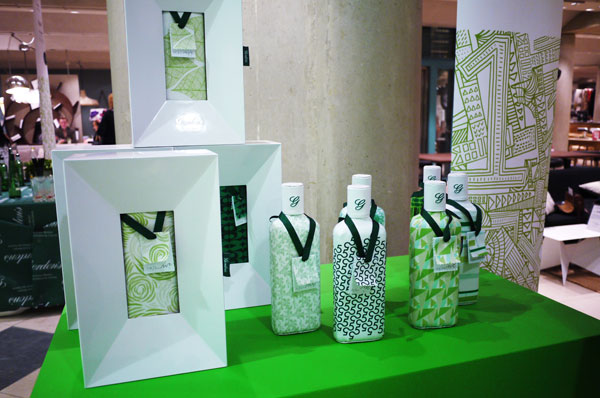 Photo: from the launch event on September 19