Springetts Brand Design Consultants have created visual identity, packaging and copywriting for the new meat brand East River Smokehouse Co., which is set to launch in the UK this September.
Three turkey products (New York Shaved Roast Turkey, Tennessee Hickory Smoked Turkey and Kentucky Spiced Turkey) all have distinctive on-pack imagery, each quirkily fitting in with an iconic American character.
All the packs are colour-coded and have a turkey illustration in the same colour, with a tail forming the Stars & Stripes.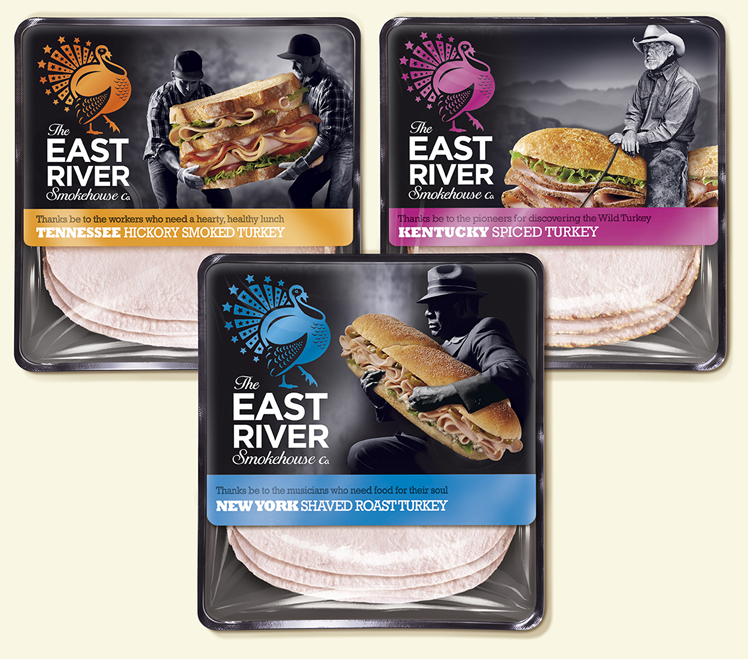 Pic: East River Smokehouse Co.'s meat packaging