Aesop Developed Livery for Ribena Light
Brand storytelling agency Aesop developed a crisp and fresh packaging for the low-cal Ribena Light juice. The new 'airy' packaging, which has been already launched across the UK, is to attract more consumers and help the product stand out on a shelf, which replaced Ribena Really Light as part of GSK's market leading juice drink family.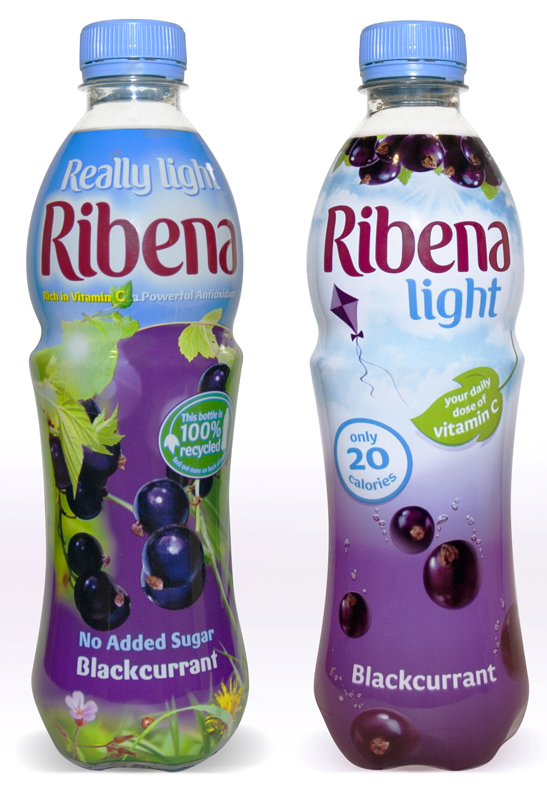 Photo: Ribena before left and after right (click to enlarge)
"Its new livery is fresh and bright with strong appeal to its target audience of busy professional young women," says Aesop. The new mouth-watering packaging was developed in a tie-up with GSK's internal design team. In February 2012, the agency developed a packaging design for Ribena Plus, GSK's biggest drinks launch for 20 years.