Pepsi Chooses Beyoncé as Super Bowl XLVII Halftime Show Performer
Brands are already getting ready to one of the biggest sports events in the USA, Super Bowl. The match, which traditionally attracts millions of viewers, has turned into a perfect occasion to promote all kinds of labels during the game. PepsiCo, one of the biggest advertisers of the event, announced yesterday, October 16, that it tapped international pop diva and 16-time Grammy-Award winner Beyoncé to perform during the Pepsi Super Bowl XLVII Halftime Show at the Mercedes-Benz Superdome on CBS on February 3, 2013. The game and the music act will be broadcast internationally.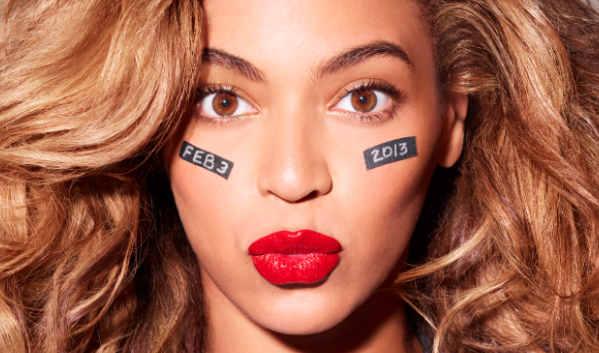 Photo: Beyoncé's latest photo on the Pepsi Twitter page, www.twitter.com/pepsi/
Beyoncé will join the roster of global celebrities who became Halftime Show performers in the past years—the list includes Madonna, The Black Eyed Peas, The Who, Bruce Springsteen & The E Street Band, Tom Petty and the Heartbreakers, Prince, the Rolling Stones, Paul McCartney and U2. The music performance during the game is probably the most powerful non-spots component of the event. If fact, it is also considered "the most-watched musical event of the year. More than 112.5 million viewers in the U.S. watched last year's show," says the press release.
The brand announced its partnership with Beyoncé on its Twitter page, posting the diva's portrait with "Feb.3" and "2013" written on her cheeks below the eyes. So far, it's not announced what song(s) she will perform during the break. PepsiCo's brands use all channels and approaches to engage public before, during and after the game by launching killer advertising and competitions such as the Crash the Superbowl Doritos contest.