BrandOpus Creates Collector's Packaging for Badger Ales
Following on the Badger's redesign earlier this year, BrandOpus has created the first collector's edition for Badger Ales. 
Limited to only 235 bottles, this is one of the first ales produced in the UK to undergo three fermentations as well as full riddling and disgorging, which is normally only carried out by the finest Champagne houses, and can be drunk immediately or can be laid down for many years to mature.
The package design reflects the hibernation of countryside animals: the champagne bottle is cocooned in an oak presentation case, embellished with fragments of the Badger identity, reflective of the yesteryear crates that Badger was once delivered in.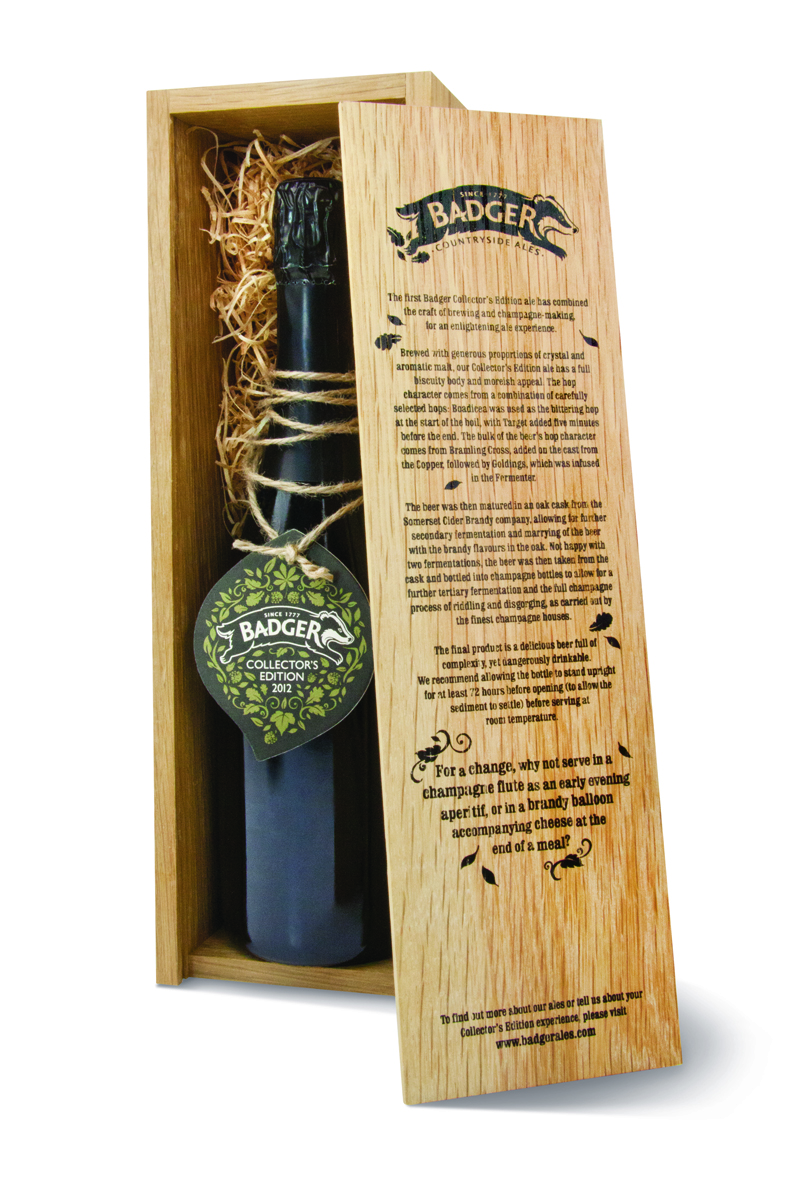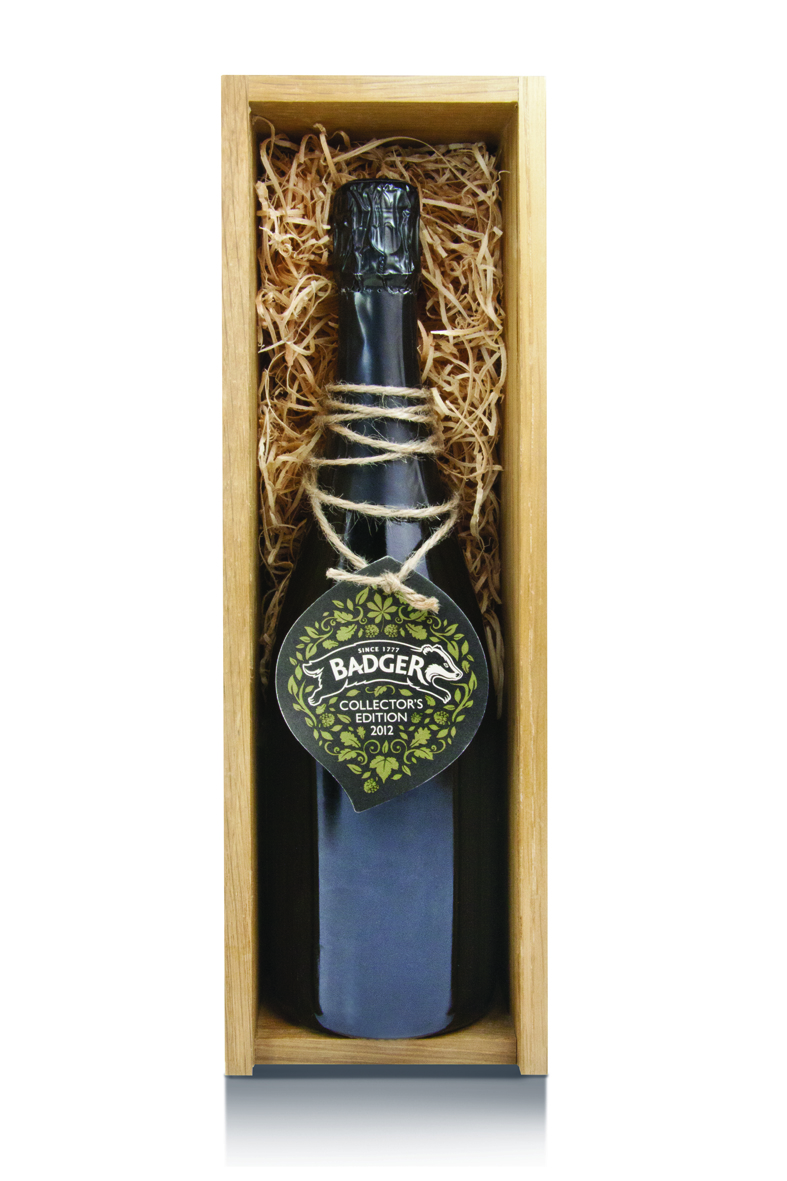 Photo: Badger Ale, collector's limited edition