Cute, White and Fluffy Coca-Cola's Icons — Polar Bears — Are Back on TV in the U.K.
90-year-old brand's icons will be back since the New Year's Day in an integrated advertising campaign in the U.K. Famous polar bears will "open happiness" for Brits in a 30-second TV commercial, national OOH advertising as well as on YouTube and online Coke Zone.
In addition, the brand has collaborated with film director Ridley Scott to shoot a 6-minute film about the polar bear family, which will partly appear during peak-time shows throughout the week on Sky 1 from January the 1st (for 4 weeks).
This is the first time Sky 1 has partnered with Coca-Cola to run sponsorship campaign across peak-time programming.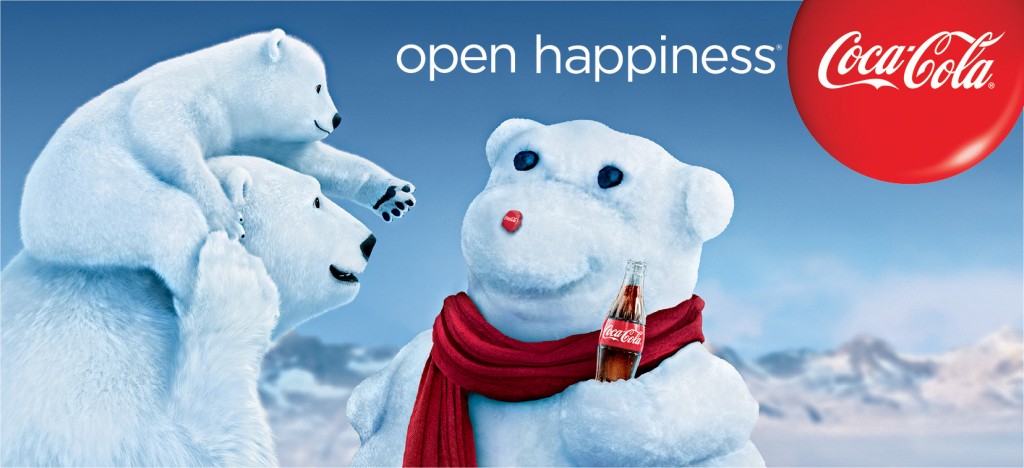 Photo: Coca-Cola's 'polar bear' poster
Zoe Howorth, Marketing Director for Coca-Cola Great Britain says: "We are excited to be bringing back a much-loved Coca-Cola icon this New Year. The animated polar bears epitomise the cheerful, heart-warming atmosphere that Coca-Cola is hoping to bring to many families this winter. The polar bears are a key part of Coke's advertising heritage, appearing across much loved campaigns dating back 90 years."
And here is the movie: