Heineken Lights up the Wall with 5,000 Led-lit Bottles to Display Greetings from Facebook Users
As part of further celebration of its 140-year anniversary, Heineken has decorated the outside wall of its famous 'spiritual home', Heineken Experience in the centre of Amsterdam, with 5,000 green bottles with mini LED-bulbs inside.
This major light installation, also a part of the city's Light Festival, every evening from December 7, 2012 though to January 2, 2013 will showcase the best celebration messages along with photos submitted by Heineken fans across the globe though a Facebook app.
To see what's happening on the Heineken interactive bottle wall, you can watch a live broadcasting between 4 pm and 10 pm (CET) on the brand's Facebook page.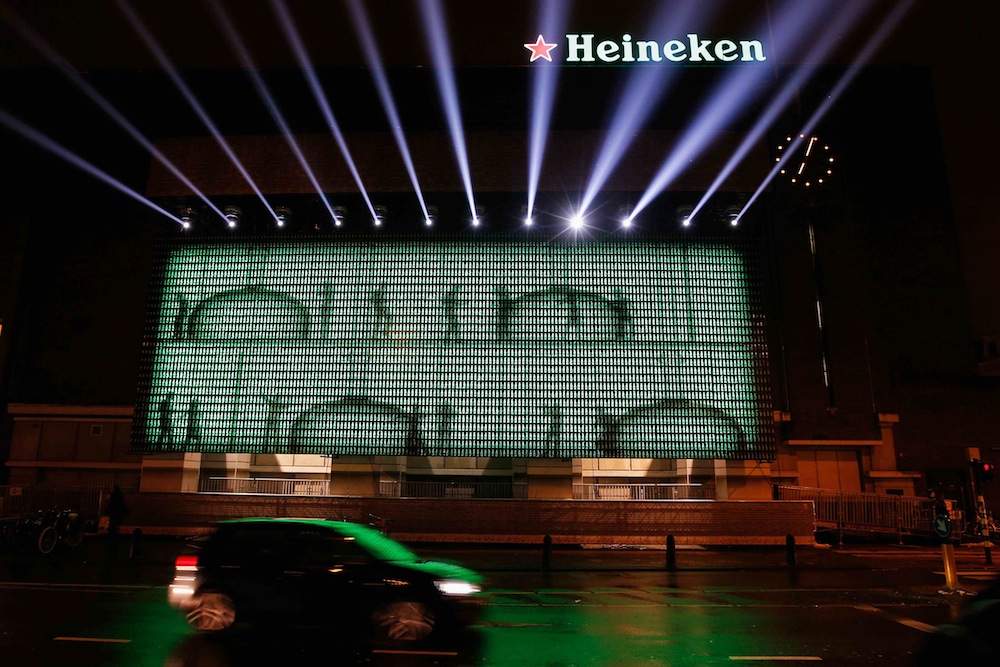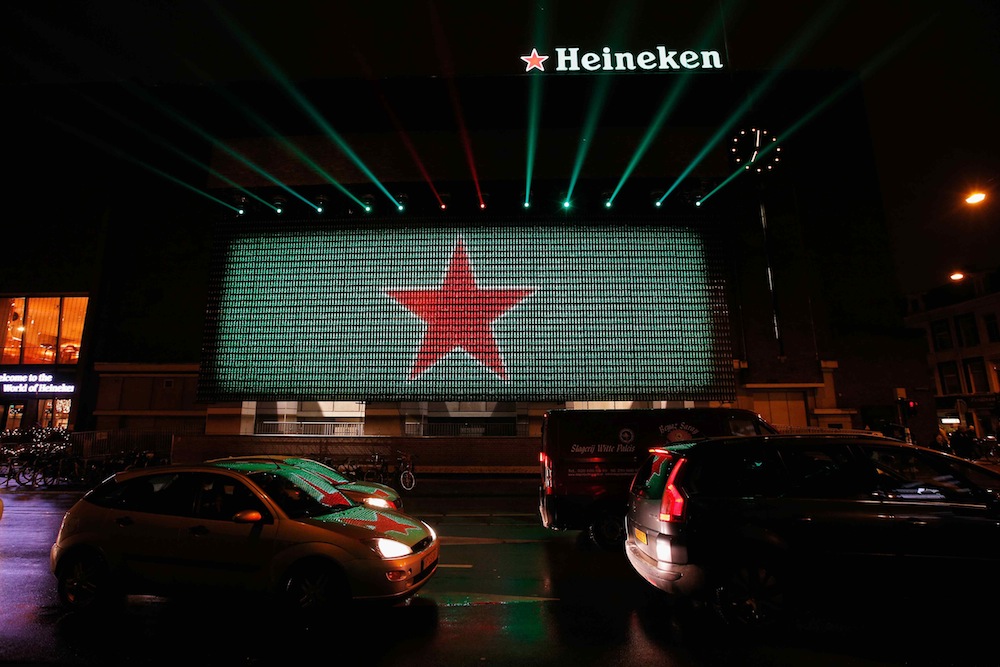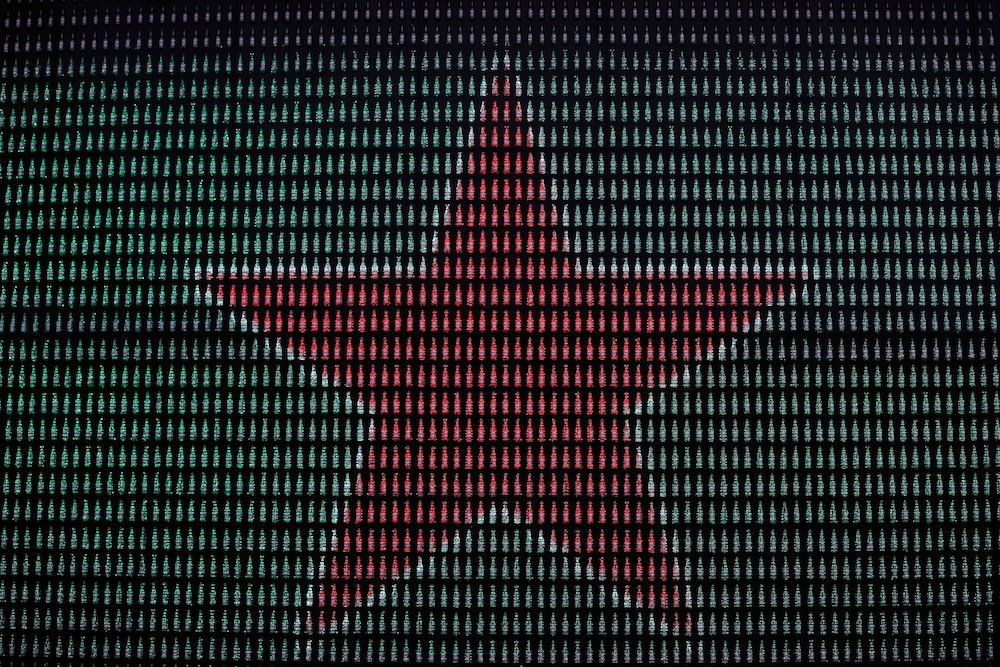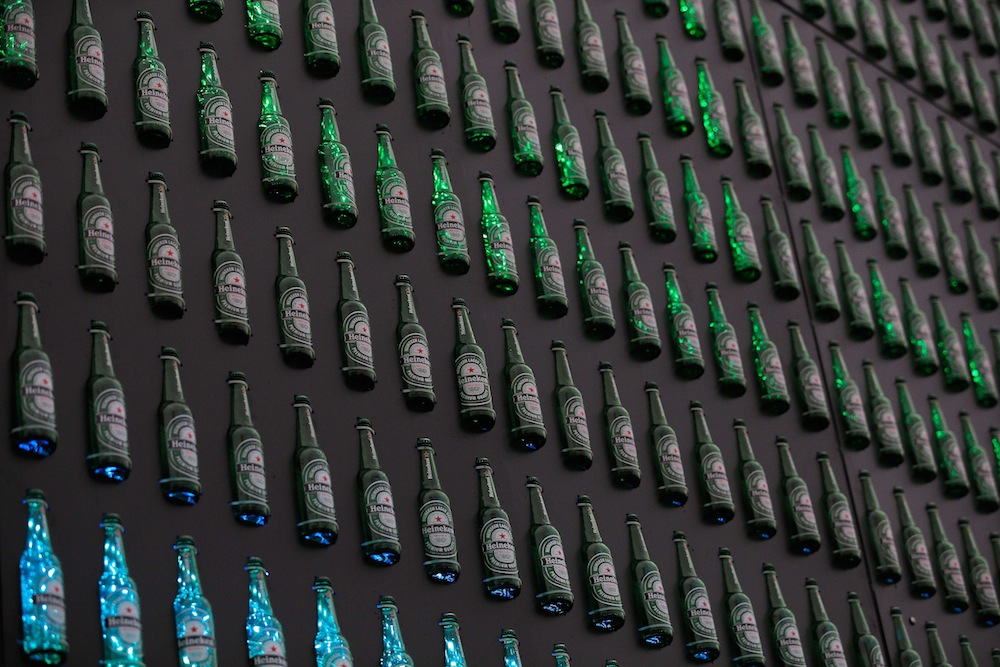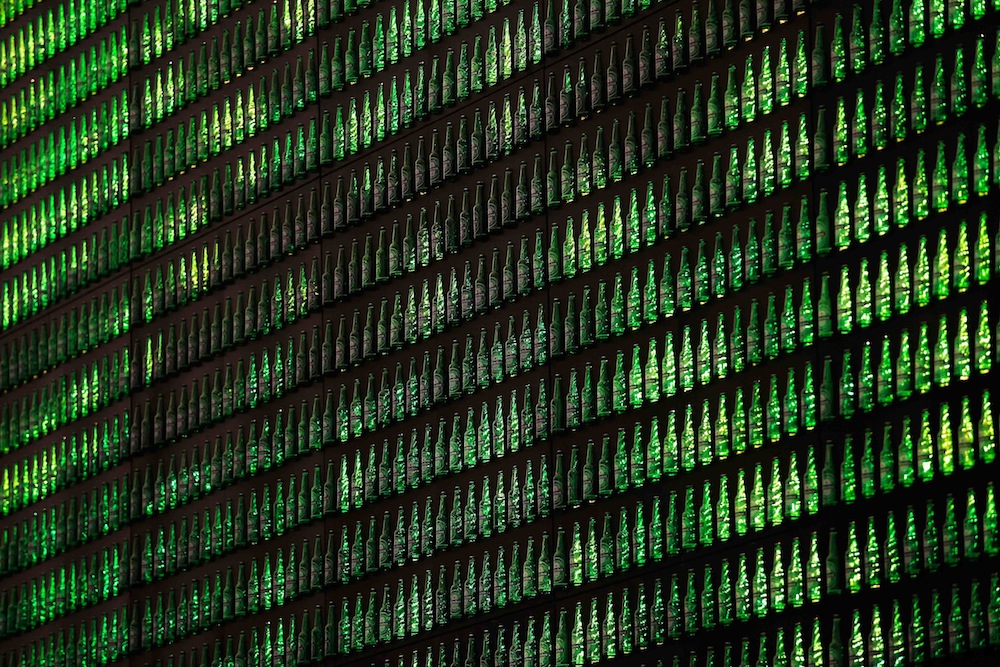 Photo: Views of the Heineken interactive wall in Amsterdam, by Dean Mouhtaropoulos, Gettyimages