Microsoft to Launch the Biggest Ever DOOH Campaign on 450 Screens to Promote Windows Phone across the U.K.
24 interactive touch screens will be placed in shopping malls and cinemas across the country, allowing visitors to personalise their own Windows Phone Start screens. This user-generated content then will be delivered as a national DOOH campaign to 450 screens.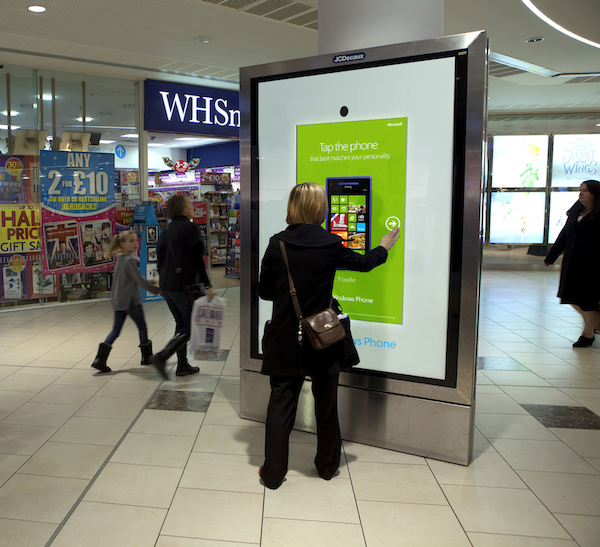 Photo: Windows Phone's interactive screen in London
An image of the ads will be also placed on the Windows Phone UK Facebook page and participants encouraged to tag and share their OOH ad socially.
London-based digital production agency Grand Visual was responsible for the production of the campaign and the user-generated content was pushed out nationally with regional targeting via their OpenLoop platform.
As reported earlier by AdAge, Microsoft had spent so far $1.5 billion on advertising of its new Windows 8 and the Surface tablet device, however, sales were fewer than predicted.
Overall sales of Windows devices were down 21% in the four weeks after the new OS Windows 8 was launched in the end of October 2012 compared to the same period last year, despite the massive ad push.