Nike Encourages Startups to Capitalise on Fitness and Sports with the Launch of Nike+Accelerator Program
In partnership with TechStars, a startup accelerator providing seed funding from over 75 venture capital firms globally, Nike is launching a new bold project to encourage  like-minded entrepreneurs to start their one businesses and leverage the success of popular Nike + products such as the Nike+ FuelBand and Nike+ Running.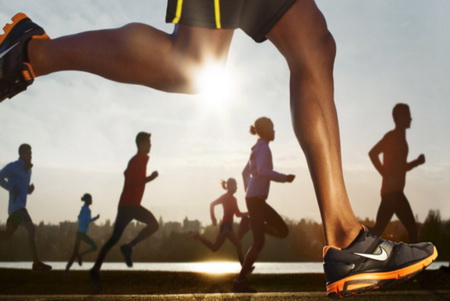 Photo: the online Nike app makes people be more active, from Nike Facebook
Called Nike+ Accelerator, this three-month program will select 10 best companies who share Nike's philosophy and aim to use digital innovation to help people live more active lives. The range of health activities includes training, coaching, gaming, data tracking and visualization. These 10 startups will be provided by Nike with development tools, office space as well as tech platforms: Nike+ API and Nike+ mobile Software Development Kit.
Moreover, there will be a change to directly engage with Nike's executives and external mentors, such as Stefan Olander, Nike's Vice President of Digital Sport; David Cohen, founder and CEO of TechStars; Naveen Selvadurai, co-founder of Foursquare; and quantified-self guru Tim Ferriss.
The program begins in mid-March. All trainings will be hosted in Portland, Oregon, near Nike World Headquarters. The entries are open until February 3rd, 2013. Apply here: nikeaccelerator.com.