Perrier-Jouët Captures the Sense of Timelessness with the Art Nouveau–inspired Installation "Lost Time" at Design Miami
The French champagne house Perrier-Jouët has commissioned a London-based design duo Glithero to created a masterpiece depicting the brand's art nouveau history, to be showcased at the Design Miami fair.
Inspired by Gaudi's method of creating a perfect form in architecture, implemented in his famous Sagrada Familia cathedral in Barcelona, the designers have crafted an art installation — the elliptical domes formed by strands of beads, hung over a pool and reflected in the water in a darkened booth.
This piece of art titled "Lost Time" is aimed to recreate the timeless and strange atmosphere of the cellars of Maison Belle Epoque in Epernay, France, where champagne is made and stored to mature. 'They are really long and curved, and there is a really unique humid and timeless atmosphere, which we somehow wanted to bottle and bring up", explains Sarah van Gameren, Glithero's co-founder.
Read the full interview with Tim and Sarah on Dezeen and watch a short film about the making of "Lost Time" on Wallpaper online.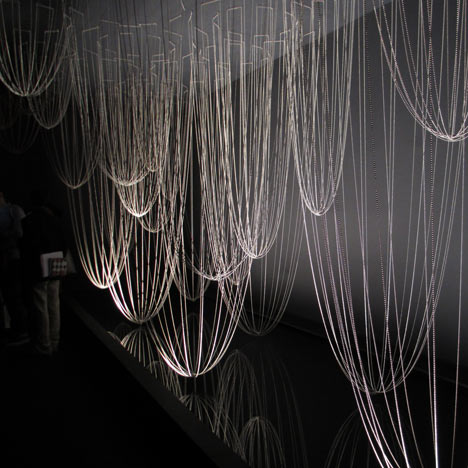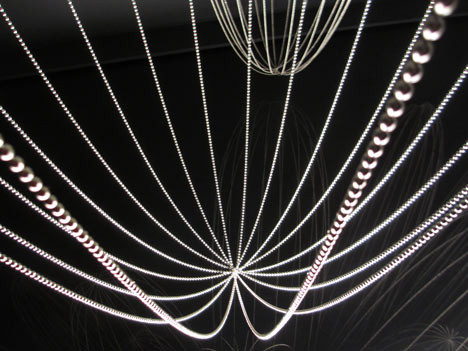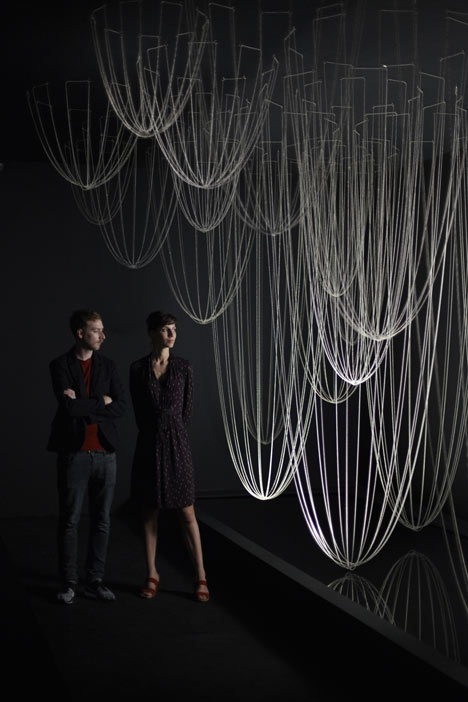 Photo: from Design Miami, "Lost Time" by Glithero Studio for Perrier-Jouët