Skittles Invites Its Fans to "Create the Rainbow," Make a Video of Their Own
Wrigley's Skittles invites its fans to create a holiday ad on the dedicated page, using all range of filmmaking tools. The brand known for its hilarious and weird "rainbow"-themed spots is offerings its consumers a splendid opportunity to make a DIY spot online and then share it with friends. After touching, sweating, tasting, etc. the rainbow, the brand now encourages its fans to create the rainbow in their own advert.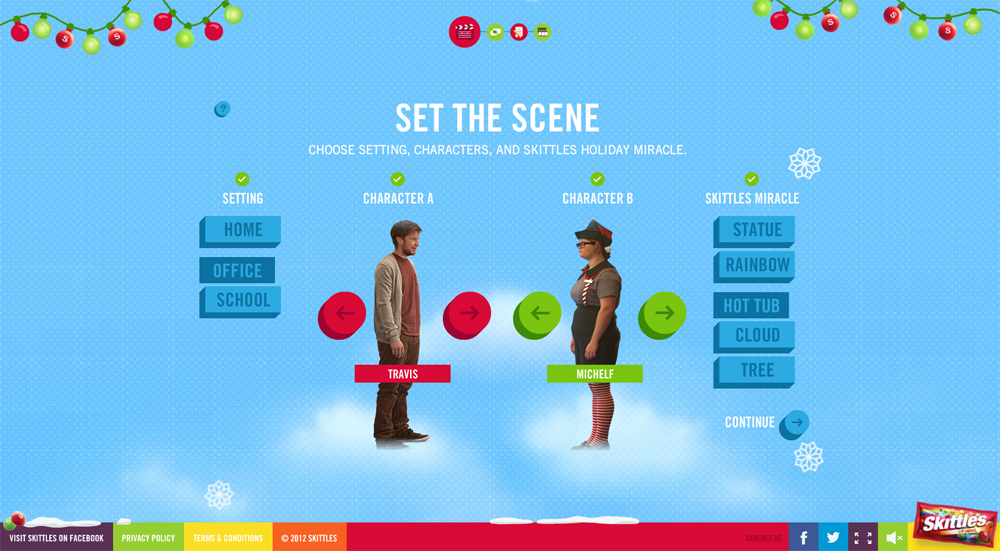 Pic.  A screenshot from the createtherainbow.com page (click to enlarge)
On the createtherainbow.com dedicated page, users can select from a set of elements, which will be incorporated into their original Skittles holiday video. They are invited to set the scene (by choosing the setting, characters and Skittles holiday miracle), put the dialogue lines together for perfect combination and select music, too. One minute and your video is ready to go live, it's as easy as to eat a dozen of colorful sweets. Users can go back and edit the video before finishing it (it's how it's done in Hollywood). The whole experience, which pushes you into the director's chair, was developed by BBDO Toronto and digital shop Jam3.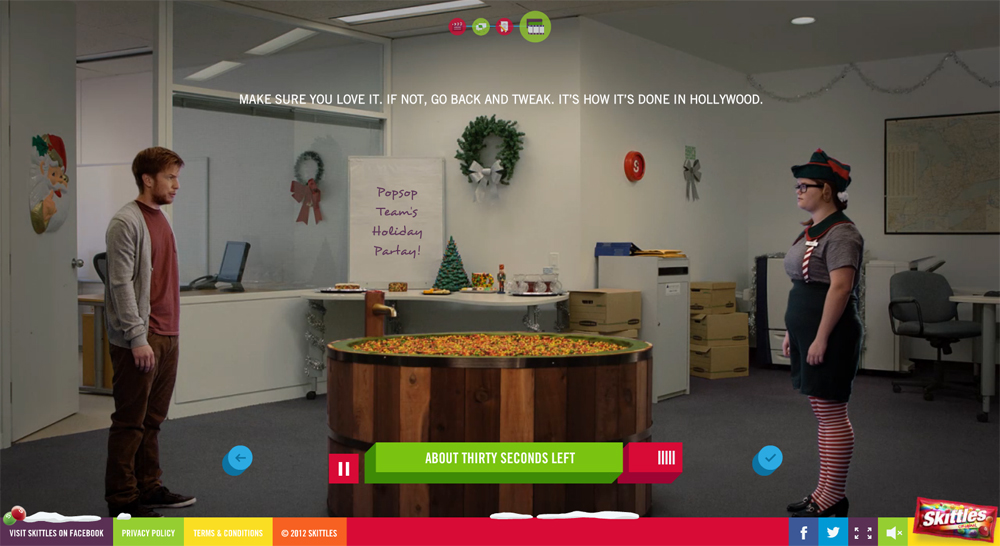 Pic. A screenshot from the createtherainbow.com page (click to enlarge)
In January 2013, Skittles will get a new pack design and a new flavour in the UK. The new variant, which is called "Skittles Confused," includes sweets which colour doesn't match the flavour.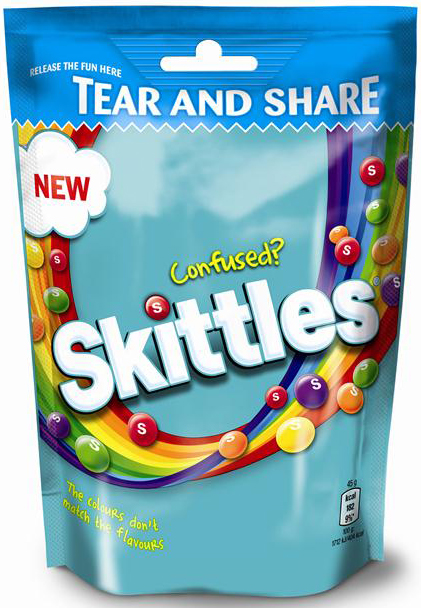 Photo: The  Skittles Confused, www.thegrocer.co.uk