Anti-nation Branding for Britain: It's High Time
"Britain is a fantastic place to live: a modern thriving society", states the Home Office's guide for would-be British citizens. But not for would-be immigrants from the poorest EU states —Romania and Bulgaria—who are expected to literally invade the country after the lifting of the labour market restrictions in 2014. 
As The Guardian reported, in a move to protect Britain from a new wave of immigration, particularly, from these two countries, the (formerly very tolerant) UK government is expected to launch an anti-immigration public advertising campaign centered upon the negative facts that immigrants would face in Britain: unfavourable climate, lack of jobs, high prices and low salaries. It has not been yet confirmed which agency would take the challenge to blacken the UK's image to persuade potential immigrants to stay away from the UK and probably choose other wealthy EU states like Germany, for example. Most probably, the project may go to FutureBrand, an expert in country branding which releases its annual Country Brand Index.
The news has provoked a myriad of retweets, shares, discussions and responses in social media and press. Interestingly, some titles, such as The Drum, creatively have gone beyond the limits and introduced their own art contest for the best negative ad campaign entitled "Britain is Sh*t".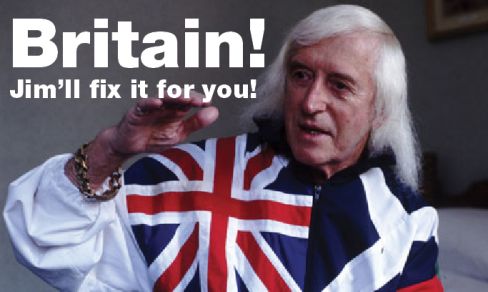 Pic. One of the entries of The Drum's contest
Vote online here, if you find it funny and not too offensive: http://bit.ly/111uteK.