Diet Coke US Encourages Its Fans to #ShowYourHeart during February
February is a Heart Disease Awareness Month in the USA, and Diet Coke celebrates it by launching its annual national campaign The Heart Truth to spark a conversation about the cardiac problems among women.
For the sixth straight year, Diet Coke has been spreading the message under its "fashionable" banner, with a heart as the symbol of the initiative. The new round of the campaign is fronted by American actress Minka Kelly (not Taylor Swift, who has recenly joined the brand) for the second consecutive year—Diet Coke traditionally taps celebrities (Heidi Klum was the initiative's ambassador for four years) for the program to help reach more women across the country via multiple channels.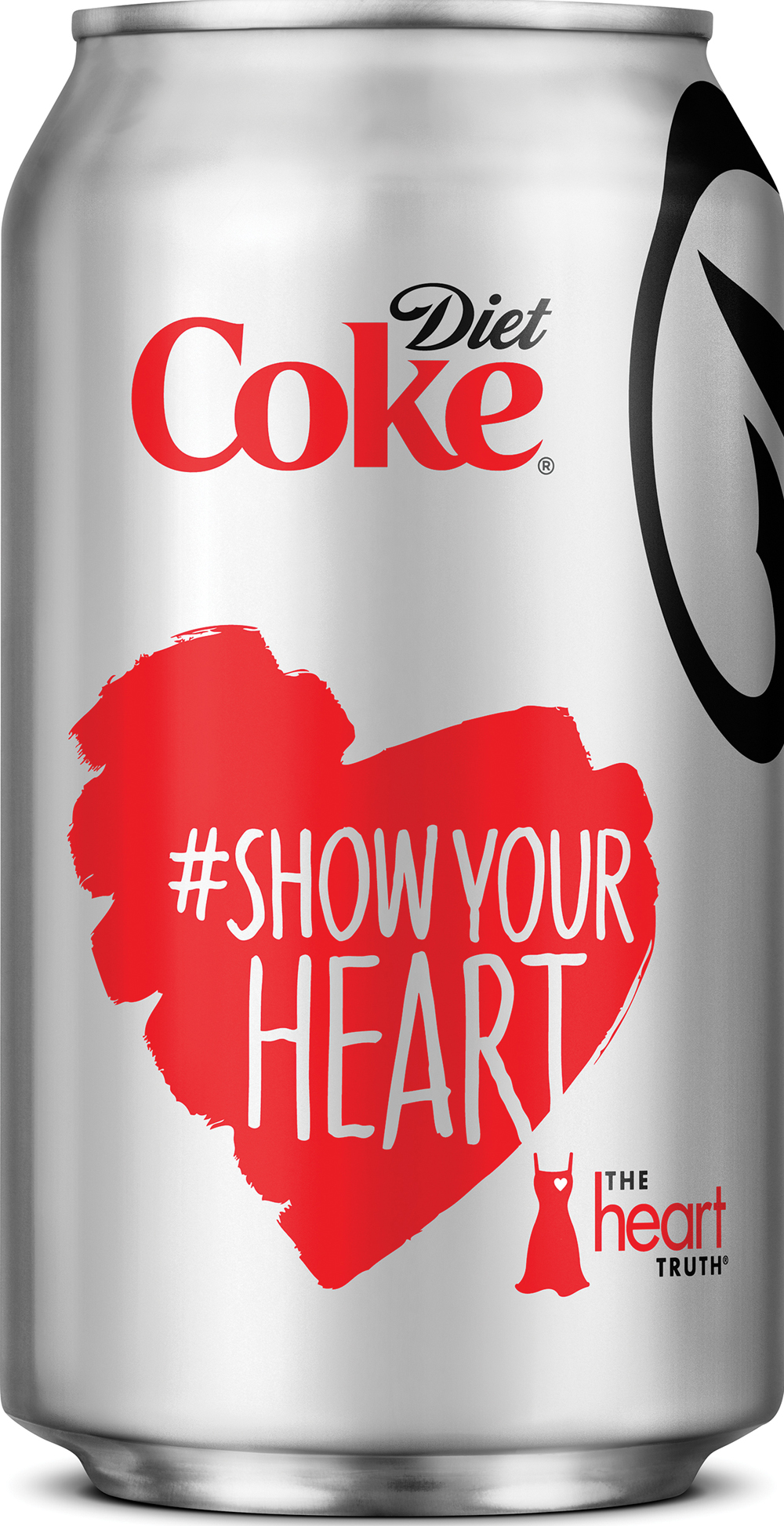 Photo: Diet Coke #ShowYourHeart can (click to enlarge)

Following the growing trend of featuring social-media tags and links on the labels and in ad pieces, the special Diet Coke packaging is featuring the #ShowYourHeart hashtag to be used for uploading heart-inspired photos. The images, which will be shared via the social media channel, are expected to embody the essence of the "showing your heart" message. To highlight the philanthropic background of the initiative, the brand will be giving a $1 donation from Diet Coke to the Foundation for the National Institutes of Health (up to $100,000) for each photo with the "heart" hashtag.
The brand uses design and fashion heavily to get the nation talking and contributing to the cause—each year, Diet Coke creates a splendid red dress together with a globally recognized designer (this year, it's Oscar de la Renta) and creates eye-catching heart-inspired designs for its cans (this year, it got a brushstoke heart with a hashtag within it). The exclusive dress will be unveiled in public at Red Dress Collection Fashion Show in NYC today, on February 6—five of the fans, who uploaded their #ShowYourHeart pictures as part of the photo sharing competition, won a trip to the event.
"Through the power of our fans, Diet Coke can raise awareness and support for The Heart Truth campaign. We hope every time someone picks up a Diet Coke can and sees the striking brushstroke heart design, they'll use the hashtag to join the social conversation supporting this important cause," commented Erik Jenkins, Diet Coke Brand Manager.
In January, Diet Coke UK got the women's hearts bumping by launching a hot advert featuring a handsome gardener to celebrate the brand's 30th anniversary on the British market.