Pernod Ricard USA has initiated a posh design project to promote Chivas 18 Year Old. The brand has teamed up with the Italian luxury product and interior designers Pininfarina to produce three limited-edition outer cases that encapsulate the idea of purity and movement—"The Drop".
The first edition echoes a streamlined drop of water and features a distinct rich blue, metallic finish outer packaging that reveals a specially created Chivas 18 bottle with the Pininfarina's logo on the capsule and neck wrap, as well as other design elements on the metalized crest. The edition has been available in travel retail since January 2013.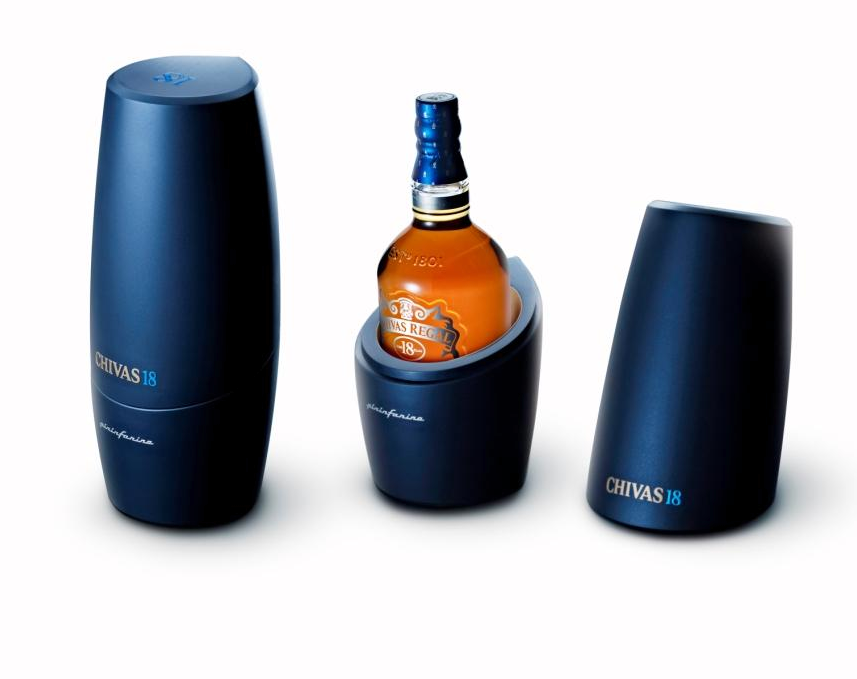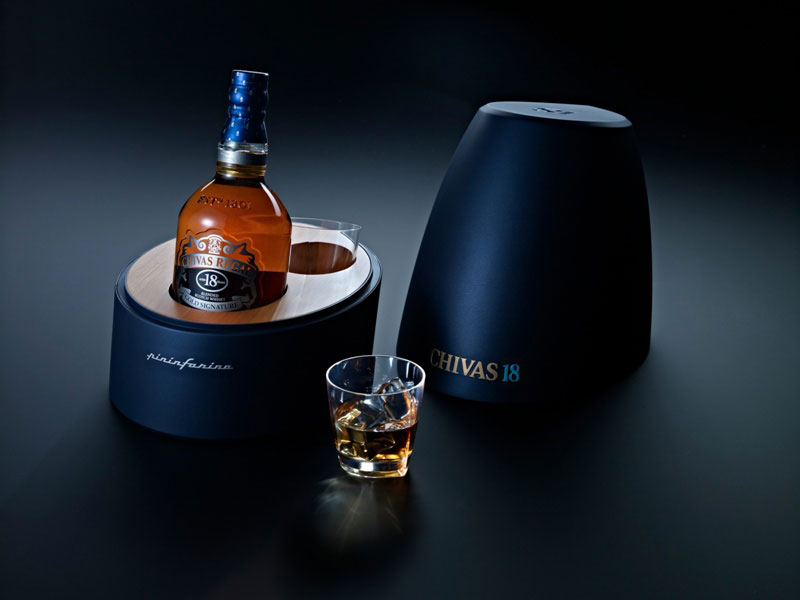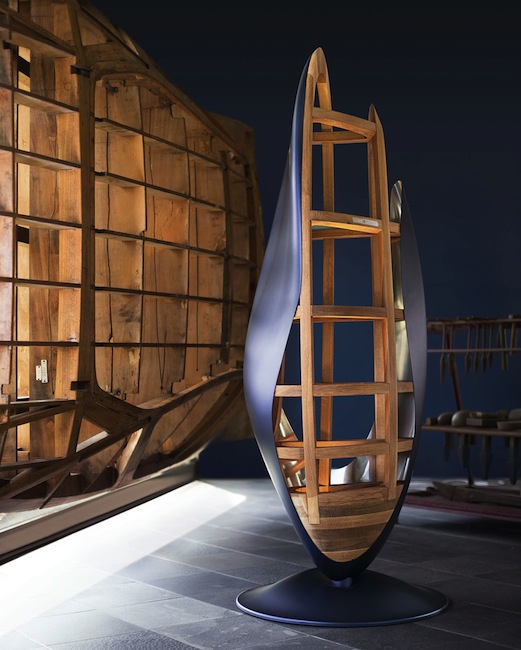 Photo: All the three Chivas 18 by Pininfarina Limited Editions
The second piece of collaborative design by Chivas and Pininfarina features the same rich blue outer case with a solid wood inlay and two additional Pininfarina-designed glasses.
The third limited edition is inspired by mascherone, an original wooden frame that was used in early car manufacturing to refine the car shape. The Chivas 18 Mascherone by Pininfarina features a wooden 7-foot drop-shaped construction, clad in aluminum. This piece of luxury will cost about $100,000 and can be manufactured by request. Only five of them will be available on display globally.
Chivas Regal has had a proven track record in collaborating with design icons such as Christian Lacroix, Vivienne Westwood, Dan Funderburgh, Tim Little to name a few.
Paolo Pininfarina, Chariman of Pininfarina, comments on this design collaboration in the video below: