The Fresher for Longer campaign, launched in the UK earlier this spring, raises awareness of how packaging can help reduce household food waste. The multi-media educational initiative comes as a collaboration between WRAP (Waste and Resources Action Programme) and a team of packaging, food and retail partners, including Marks&Spencer.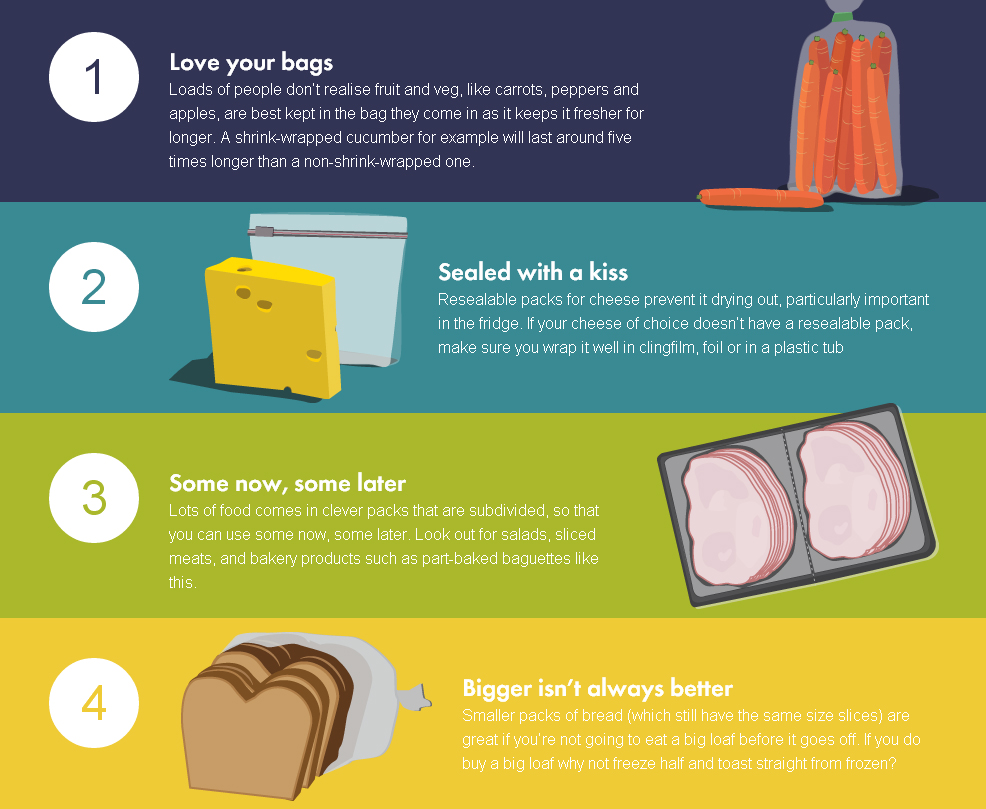 The effort aims to contribute to saving food products from going from kitchens to landfills. The digital element of the national initiative is present on the Love Food Hate Waste website—there, they explain how to "treat" food properly using a variety of cleverly designed packaging, "from ziplocks on cheese packs to breathable fruit and veg bags." The dedicated page provides 8 ways that help store products at its best. Using vibrant colors, nice imagery and catchy titles (Sealed with a Kiss, Bigger isn't always better, Body guards), WRAP explains simple basic rules of keeping food at home. For a better impact, the site also features poems, films and other content decsribing to how keep food properly.
The campaign's pool of visual tools also includes the digital Food Wheel from Marks&Spencer that shows how and where the food products should be kept. M&S has also set to distribute physical food wheels through its chain which can be used at home.
The project, launched in the UK in March, is created to improve the statistics, which reads that annually the country generates 7.2 million tonnes of food and drink waste, for an annual cost of £12bn. Throwing the packaging away after taking the food home contributes to the problem greatly—according to the report from WRAP, just 13% of respondents feel that packaging is important for protecting food in the kitchen, and over a half of surveyed consumers confess to take products out of the packaging right after purchase.
The goal of the new campaign is to show people that packaging does play a role in keeping food fresh and shouldn't be ignored. The initiative also inspires food produces to use smarter, resealable packaging and split packs for their products. The Fresher For Longer initiative has been acclaimed in Parliament and managed to reach 5% of the total UK population on its very first day thanks to the broad media coverage.