If you are rather unsatisfied with the service or quality of (fast) food in London, it's high time to try a new offering from the biggest UK's Japanese chain of restaurants YO! Sushi, which has recently introduced a revolutionary flying tray to amaze customers and further promote its lower-calorie natural Asian-style burger.
Both toughest restaurant critics and gizmo fans would definitely agree that a high-tech flying platter custom built using the RC Drone quadicopter technology, that serves you even the most inedible food ever, is worth going to eat out and see it. The high-tech platter with four propellers, called iTray, is made of light-weight carbon fibre frame and remotely controlled though an on-board Wi-Fi using iPad software. The gadget can develop speed up to 24.8 mph (11 metres per second) and fly as far as 50 yards. The restaurant staff can check if the food is delivered via two in-built cameras that broadcast video in real time on an iPad screen. The flagship YO! Sushi restaurant in Soho in Poland Street is the first to introduce the flying tray concept in a "trial mode" with more locations to adapt the innovative servicing "waiter" throughout the next year.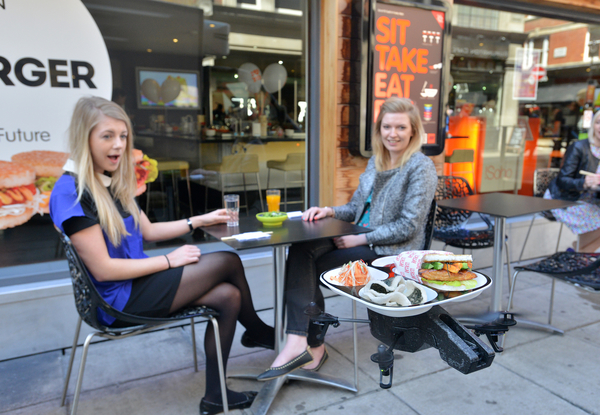 iTray comes along the new limited-edition menu offering, YO! Burger, available from Tuesday, June 11. Unlike classic greasy and heavy American-style burgers, it is made from Japanese toasted rice and a range of five tasty fillings—teriyaki chicken, kimchi salmon, prawn katsu, tilapia katsu (whitefish) and tofu katsu. The naming, design  and marketing campaign for the YO! Burger has been developed by London-based agency Kent Lyons.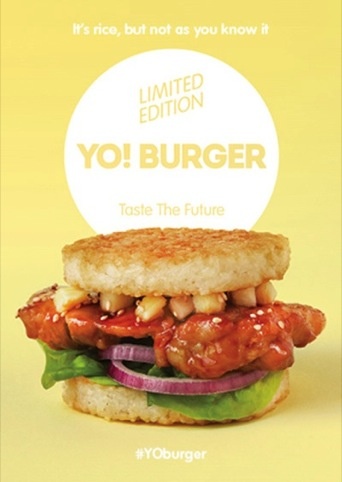 YO!Sushi, founded  in 1997 as the first in the UK Japanese 'kaiten' sushi bar, is known as one of the biggest innovators on the dining scene of London. Following the kaiten conveyor belt, interactive call buttons, speaking robot drinks trolleys, self-heating plates and video game toilets, the introduction of the iTray comes as a natural progression of the company's innovation strategy.
Watch the video about the iTray experience below: