Wieden+Kennedy Amsterdam has come up with a design solution for the teen-targeted Coca-Cola Music platform that celebrates its living beat through technology. They have created a special app, Dynamic Logo Creator, that generates unique sound signatures based on particular songs—an iconic contour bottle is the major element of the logos. The idea of an ever-changing logo has been put at the heart of the new visual identity for Coca-Cola Music.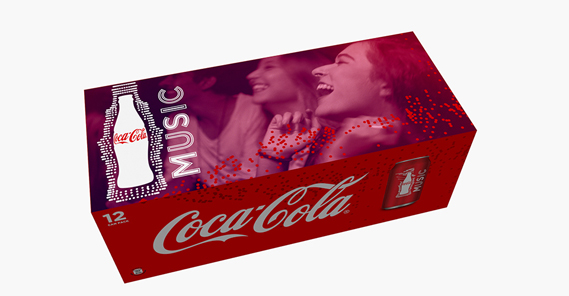 The rebranded visual identity fuses music, digital technology, motion and the brand's legendary bottle. With the new app, any track put "into" the bottle starts generating sound waves in the form of bubbles (another iconic elements for Coke) that pulsate around the red bottle as an animated frame. With every new song, the "bubbling" frame is different—developers can also customize the look of the animated sound aura by changing its shape, colour and the size of bubbles, and more. To save the new signature, a user will just have to click to create a vector PDF or an animation sequence (these options are at the bottom of the window).
The app is designed to allow third parties and Coca-Cola Music across all markets to create logos tailored to some particular events—watch the detailed demo below to see how it works.
The new approach, which captures instant energy of music, will be used in new packaging, merchandise, imagery for live performances, prints and digital media, from digital to OOH banners. W+K is also releasing a guidelines book to demonstrate how the Coca-Cola's new Dynamic Music Logo can be applied across various media.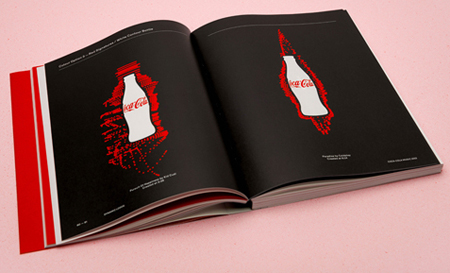 To inspire future iterations of the new logo, young photographer Chad Moore has created a series of imagery with the dynamic signature symbol that syncs with the beat of the contemporary music. The stills are not actual promotional elements, but just examples of how to use the new dynamic logo. Plus, there are some packaging concepts featuring the new visual identity (see it above and here).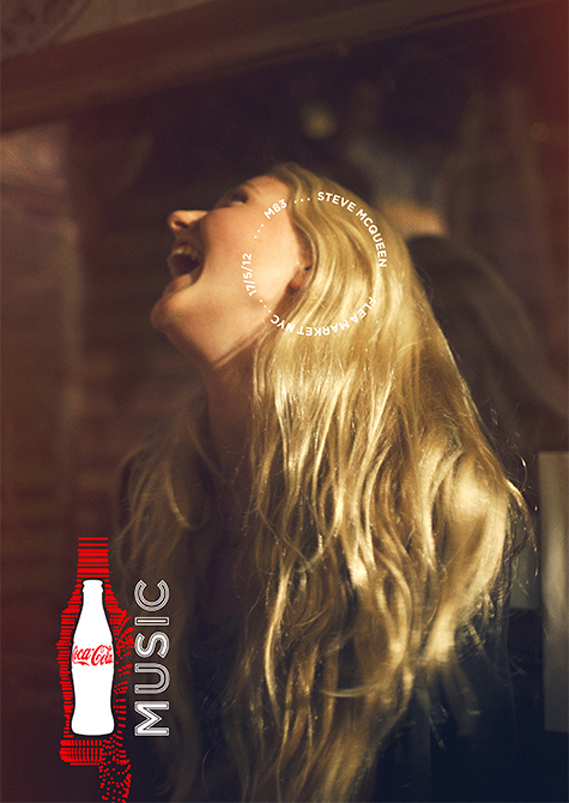 "It's a celebration of using the right type of imagery and documenting kids in the right way. The grading, [for example], leans more towards an instagram-culture of grading," commented W+K Amsterdam's creative and design director Joe Burrin on the new identity. "You can ultimately customise that sound signature every time it's used, it's never the same twice, but it's always consistent. Or the way the type is locked up to the bottle, it's a framework that grounds it, but the energy is unique each time."