To celebrate its 20th anniversary, German brand Hugo Boss has launched an exhibition in London under the name "Red Never Follows" that showcases versatile artistic pieces by 20 international modern creatives, inspired by HUGO. To highlight the milestone in the brand's history, the word "Follows" on the promotional visuals is spelled as "Fol20ws."
The exhibition, which "celebrates the adventurous and unpredictable path creativity takes," is running at London's Saatchi Gallery from July 31 through September 1. In addition to the exhibit, HUGO has unveiled a line of 20 celebratory fashion items that have been "reworked" in a contemporary style.
The brand has collaborated with leading creators and inspiring inventors from several countries including Japan, the UK, Korea, Italy, Germany and the USA to name a few. Each of the invited artists shares HUGO's independent mindset based on challenging convention and not following the mainstream, which is reflected in their contributions to the exhibit. Their artworks range from video installations, sound design and murals to so-called "pneumatic environments" and "interactive light projections," the museum informs. Some of them are designed exclusively for the occasion, and some had been created by the artists before the project was conceived.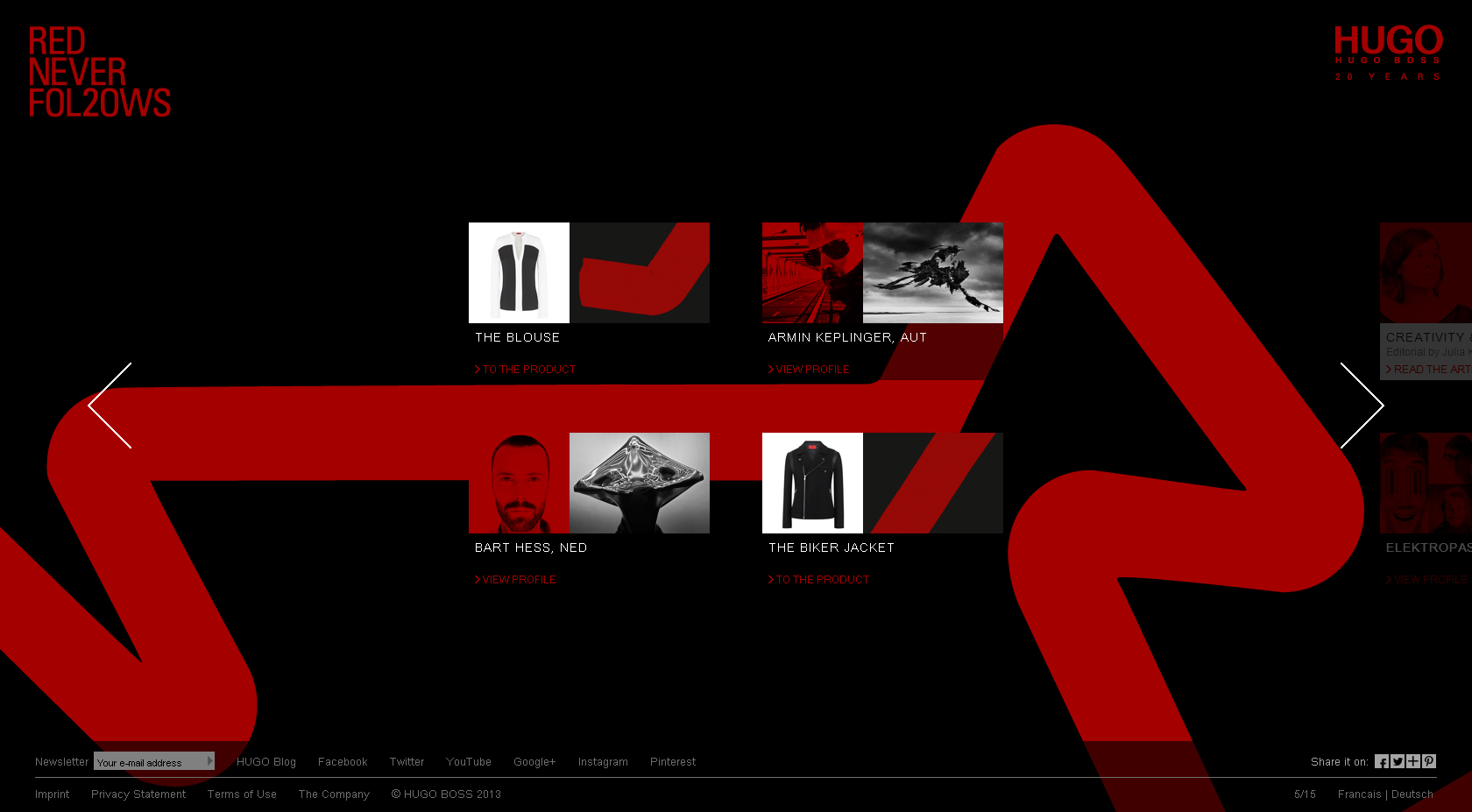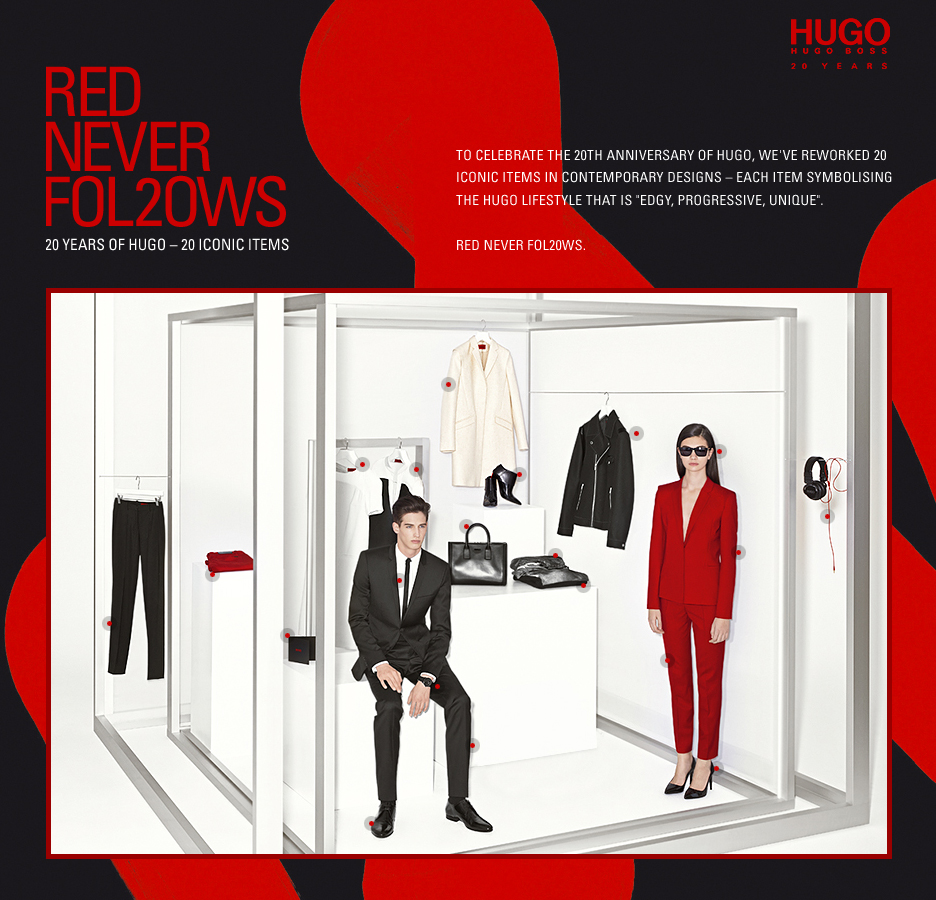 HUGO BOSS also invites the global community to access the dedicated website, where they will find brief profiles of the 20 participating artists along with examples of their works (both images and videos). The website is available in English, French and German.
As part of the celebration, HUGO BOSS has also lunched a capsule collection in its signature red, black and white palette. The 20 items from the celebratory line include a slick slim-lapelled suit, the black anniversary watch, a white wool and silk dress, square-shaped sun glasses, a leather biker jacket, a calfskin weekender and more.