Intel and Toshiba team up again for a social film, The Power Inside, which will combine Hollywood talent and fans' acting power. The six-episode project is about an invasion of aliens called Uricks that get thrown back by brave and young guys with the help of the Ultrabook technology. The project follows Intel/Toshiba's Emmy-winning film, "The Beauty Inside" (2012) and the first social thriller "Inside" (2011) that also put fans in the heart of the production.
The storyline of the new blockbuster, directed by Will Speck and Josh Gordon ("Blades of Glory" and "The Switch"), is simple and engaging: protecting the planet by fighting back the alien attack. The Earth is invaded by creepy aliens that look like facial hair (moustaches or unibrows) that they take over people by attaching to their upper lips or eyebrows to control their minds. A group of young people (Neil, the protagonist, and his friends) are destined to become the Guardians, who reveal their inner power to save the Earth from the Uricks, red-eyed zombies. Will the mankind survive? This depends on Neil and his fearless buddies.
The new film is previewed on the dedicated website, where one is able to learn more about Ultrabook devices by Toshiba, watch the episodes when they arrive (the first one is slated for August 15) and also discover how to join the fight. Users can become either the Uricks or the Guardians—they are invited to pick up their side at the audition on the special Facebook page.
If they decide to stick to the darker side, the facial recognition app "attaches" the facial hair to their faces. And if they commit to saving the planet, the creative teams asks them to demonstrate how they remove their moustache (real or fake) in front of the web-camera or send in pre-recorded videos of their "moustache shave-off." The best photos and videos will be embedded into the episodes. The fans will have their quick appearances alongside a bunch of Hollywood actors including Harvey Keitel ("Reservoir Dogs"), Analeigh Tipton ("Crazy, Stupid, Love") and Zack Pearlman ("The Inbetweeners") to name a few.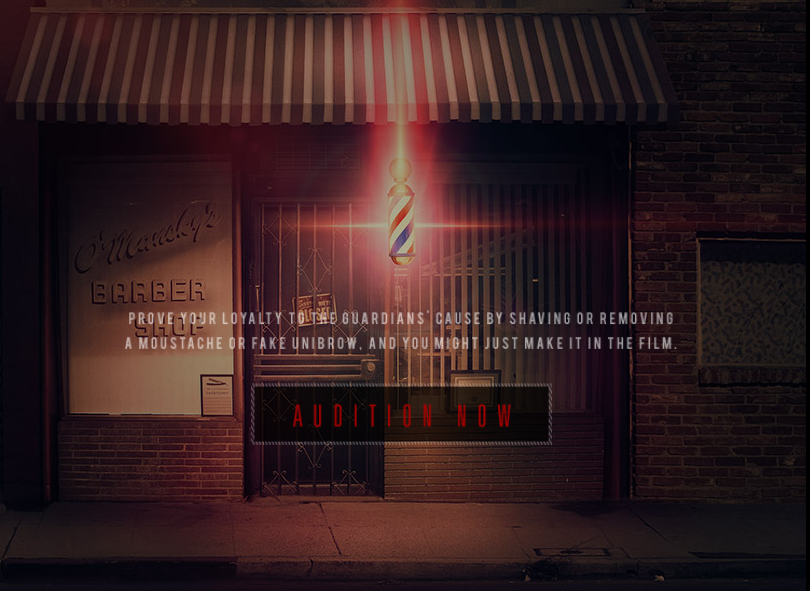 The audience can also join the conversation by following or tweeting the hashtags #jointhefight #insidefilms. Users are also invited to participate in a sweepstakes for a chance to win weekly prizes as well as the ultimate prize, a trip for two to Germany for the World Beard and Moustache Championships.
"The way that we make films and how viewers interact with entertainment content is evolving. Social films give us the opportunity to tell stories in a new way by creating an immersive, participatory experience for the audience," commented director Will Speck on the new project that illustrates the social-inspired evolution of entertainment video. Intel/Toshiba's film marks a new chapter in the movie history, building basics for Social movie, a fellow of Social TV.