MoMA and Foursquare help discover the architectural gems of New York, scattered among thousands of less impressive, tasteless and gritty buildings across the megalopolis. The museum and location-based social networking service have developed an architectural scavenger hunt built around 21 architectural sites in NYC.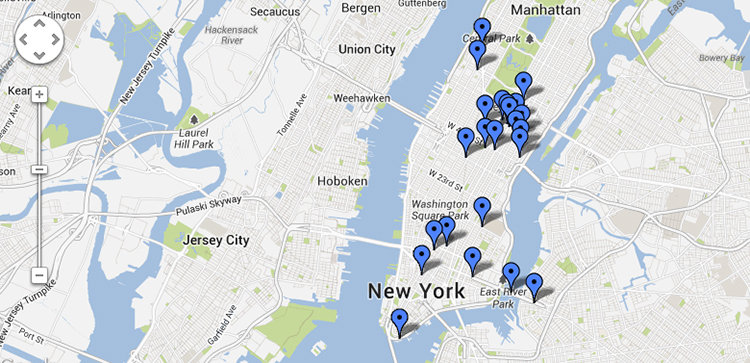 MoMA is now exploring the history of architecture with its new exhibition, Le Corbusier: An Atlas of Modern Architecture (June 15-September 23) that follows another exhibit Henri Labrouste: Structure Brought to Light, closed on June 24. Through the new partnership with Foursquare, the museum encourages tourists and NYC citizens to see the beauty of 21 legendary urban buildings that bear the influence of the two geniuses, proto-modern architect Labrouste and his modernist successor Le Corbusier.
For the campaign, which is running from June 17 through July 31, MoMA has unveiled special Foursquare check-in locations at 21 architectural locations in New York City including Alexander Hirsch Townhouse, Central Synagogue, Japan House, Rockefeller Center Expansion, United Nations Headquarters and many more. Each time participants check in at these landmarks within the promotion date range, they get a $5 discount off one regular admission ticket (per person per visit) to MoMA.
The project is created to allow visitors who use Foursquare to enhance their outdoor "archi"-experiences with their impressions after visiting exhibits at MoMA, and vice versa. The full curated list of locations is available here, and MoMA will be also posting hints and clues about the landmarks on its Facebook and Twitter pages to remind the public about the promotion.