Fans of Coca-Cola's personalised bottles can now order their chosen name from Ocado.com—hurrah says I who (admittedly) have been really hoping that the list of names on Coca-Cola's 'personalised' bottles will eventually include mine.
Only a couple of weeks ago, hundreds of customers queued at a local Tesco in Gorton [Manchester for those for who've not heard of it] to get their names and nicknames on special custom-made labels. This is the latest phase of the Share a Coke campaign. The brand is touring the country offering an on-site printing service through kiosks and vending machines throughout the summer.

This is savvy marketing from Coke—the number of column inches a simple packaging tweak has resulted in are testament to that. So too was IRN-BRU's tongue-in-cheek pop at Coke's efforts at personalisation, with its own laugh-out-loud Fanny cans.
For packaging specialists, the IRN-BRU stunt highlights just how simple the pack tweak is, making the point that anyone can do what Coke did. It also acts to dispel the urban myth that such personalisation is difficult and costly—the evolution of digital printing has made bespoke mass packaging an achievable reality. With the right specialists, brands really can be braver with their packs.
More importantly however, it illustrates the difference between bespoke generalisation and real personalisation when it comes to packs. Coke's packs are more about generalisation rather than personalisation, certainly with bottles on shelf. While the 250 named bottles is a major leap in the right direction when it comes to making inroads to personalisation, with the use of available technology, it's just a first step.
But Coke is right not going the whole hog. The truth is the industry isn't entirely sure that customers want their grab-and-go buys to have their names on. First of all, they've got to get it right. Take the backlash from Starbucks' approach where they ask people for their names to label their cups. I've had my name spelt every which way and it's a pretty disenchanting experience, and I'm not the only one, people have reported mis-spellings including 'Arsela' (Ursula), 'Manly' (Molly) and 'Enema' (Igmar).
So rather than forcing it on shoppers, brands should give them an option. Notonthehighstreet.com and Moonpig.com have done well because personalising a gift is their core offer. Personalised packaging is only a click away for brands, who could work together with retailers to make this happen through their ecommerce platforms.
So how should brands go about testing the waters? A safe bet would be with seasonal products. Personalised Christmas packaging or Easter eggs would set a strong point of difference in the marketplace. This doesn't have to be expensive, but shoppers are already on board with paying a little bit extra for something special. Look at one-offs, such as the paint-splashed Absolut bottle, engraving your Apple iPod or even designing your own NIKE ID trainers. These cost slightly more than the typical product, but you know you're going to be getting something different.
As brands seek to get closer to their target audiences, and seek to create differentiation through added prestige—be that through limited editions or one-offs—truly bespoke personalisation could be about to take centre stage.
About the Author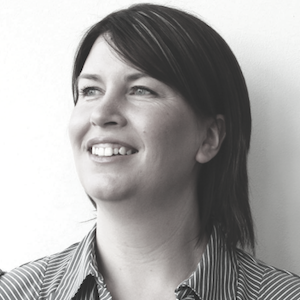 Gillian Garside-Wight is packaging technology director at Your Packaging Partner, part of the Sun Branding Solutions family