Perrier-Jouët is taking its art-nouveau visual philosophy further in the new artistic collaboration with London-based photographers Warren du Preez & Nick Thornton Jones, innovators in the image-making and film industry. The creative duo have developed a magic environment in the project entitled An Alluring Journey into Enchanted Nature that captures the spirit of the brand's heritage and takes the viewers into the half-real world full of anemones, the iconic symbol of Perrier-Jouët.
Describing its latest artistic collaboration, the brand shares that the new creation is inspired by the concept of the world "where everyday life—the essence of enchantment—is suspended in the realms of our subconscious and our imagination, which is projected into our own interpretation of nature and the art within life."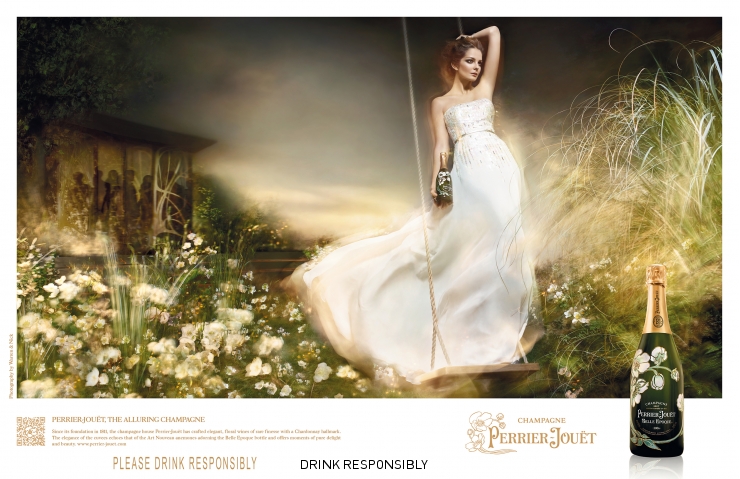 The project includes a short video and an interactive online experience that allows to discover more about light, settings and various components of the artistic creation that in different ways highlight the facets of the brand's heritage. The campaign is fronted by a 26-year-old Hungarian model, Eniko Mihalik, wearing a pearl-white dress with gold, pink and brown finishings. She is standing on a wooden swing among flowers and grass. The centerpiece of the experience is, of course, a bottle of the prestigious cuvee Belle Epoque in the mystically glowing light.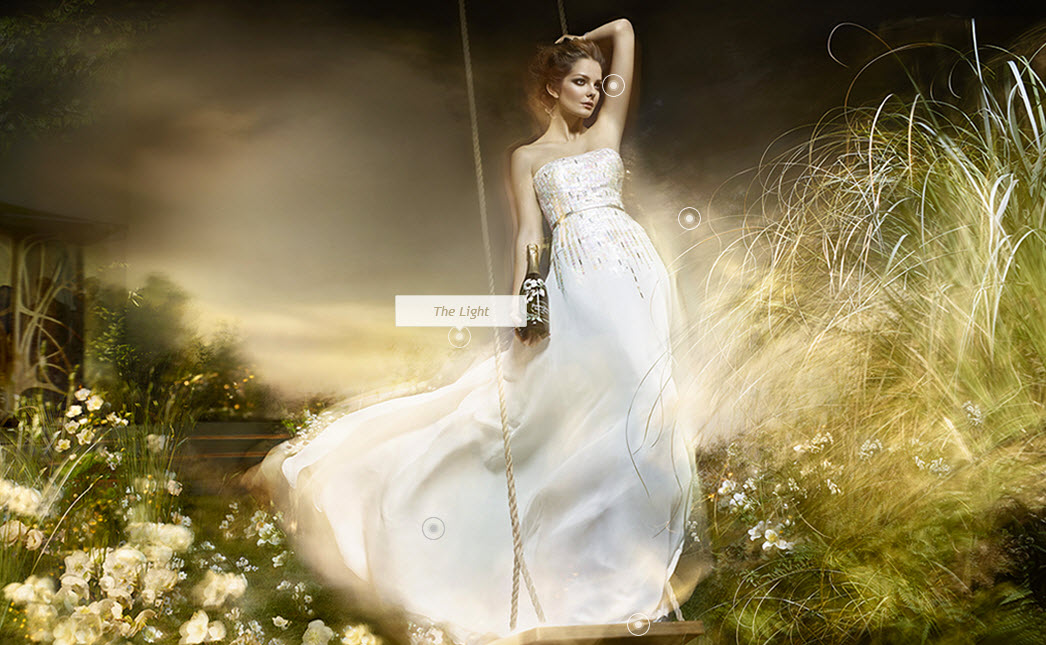 Perrier-Jouët's previous creative collaborations with various artists focus on physical art and include bespoke watercolors, floral paper frescoes and a "metal tree" champagne service to name a few. Warren du Preez & Nick Thornton Jones are famous for collaborations with style magazines such as I-D, GQ Style, Dazed & Confused, as well as with brands including Lancome, Absolut, Issey Miyake, Cartier, Boucheron, Hermes, BMW, Sony and Mercedes among others.