BMW is closing its urban-centric initiative, BMW Guggenheim Lab, with a summarizing exhibition that will review the most valuable findings, concepts and experiences generated during the three stops, in NYC, Berlin, and Mumbai for the past two years. The exhibit entitled Participatory City: 100 Urban Trends from the BMW Guggenheim Lab will be rolling out for almost three months, from October 11 through January 5, at the Solomon R. Guggenheim Museum in New York. 
"With the New York exhibition, the BMW Guggenheim Lab adventure comes full circle. During its travels, the Lab connected people from around the world to address the challenges that so many megacities face today and in the future. Each and every one of these people who actively participated in this project, be it online or on site, are the reason for the Lab's success. The exhibition allows us the opportunity to reflect on the Lab as a whole to better understand how this thinking will continue to inform urban life," commented Maximilian Schöberl, Senior Vice President, Corporate and Governmental Affairs, BMW Group.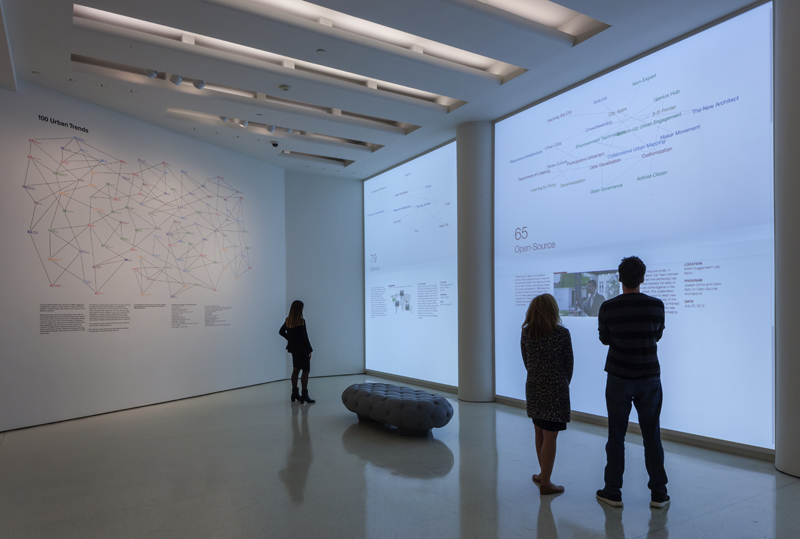 One of the most valuable assets developed during the project is the list of 100 Urban Trends, spotted, discussed and carefully described during the stops. For each of the cities, the picture of the most talked-about ideas focused on urbanism was different—still, some trends were shared across the cities. The gallery will provide an insight into the terms in a digital installation that uses all kinds of visual language—from projections and drawings related to the phenomenon to short loop videos.
"Each term references a particular Lab event or experience, highlighting participatory programs, tours, talks, workshops, film screenings, and urban research projects offered in each city," says BMW. To demonstrate the ubiquitous nature of the trends, as part of the Lab initiative BMW encouraged the global community of architects, academics, designers, and artists to illustrate these phenomena with projects in real life.  International teams of brave urban philosophers and doers put their energy into the mini-projects that represented and explained one of the terms including Ostrich Effect, Protest, Slowing Down, Suburban Sprawl, Hacking the City, Eviction ad many more. The results of the experiments are unveiled at the BMW Guggenheim Lab channel.
Additionally, visitors to the exhibition will find prototypes of the Water Bench, a sustainable urban furniture project developed during the Mumbai Lab by architect Neville Mars (MARS Architects). This modular piece collects rainwater that can be further used for irrigation of green public spaces. Six of them have been already installed across Mumbai, and a prototype of the piece is to arrive to First Park in New York.
The program of the three-month exhibit will include meetings and discussions on sustainable urban living, a book launch, screenings of documentary films, and more. Visit the site for a detailed view on the program and information about dates and tickets. The admission costs $7, $5 for members, free for students with RSVP.